Now for a bit of light relief. It's a right laugh to have Chris Callaghan as a guest on the blog this week, as part of the magnificent UKYACX blog tour. He's written a fab guest post for my blog. His book THE GREAT CHOCOPLOT is a great read – my daughter has been reading and loving it, saying she particularly likes "all the silly names".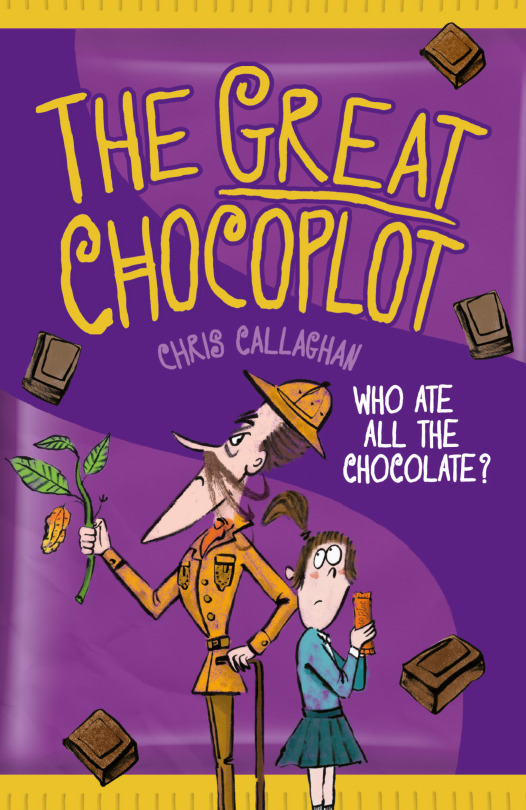 Here's his brilliant piece, about writing silly things. 
My Love of the Silly.
Online Oxford Dictionary
silly: (adj.)
having
or showing a lack of common sense or judgement; absurd and foolish,
ridiculously trivial or frivolous.
This seems a bit harsh, in my
opinion, although I do like frivolous
– that's a good word; it looks like it's just been made up. But I also like silly – it's sounds silly. You would
never write silly in a serious
sentence. It also rhymes with lots of words like Billy, frilly, hilly, chilli
and willy (snigger … I said willy!). This will be the point where people who
aren't silly will stop reading because I sniggered when I said willy. To those
of you that have carried on, I salute you and I thank you. You are my kind of
people. My definition of silly:
To
indulge in a process, that may seem to some to have no purpose,
for
no reason other than the pure pleasure of it,
and/or
to raise a smile in oneself or others or make them laugh so much they fart like
a machine gun.
I love silly stories and I've
always loved writing them. I'm not the kind of writer that creates beautifully
structured sentences that perfectly sum up the human condition in a stream of
words ending with …ious and …itianity (are you trying to think of words that
end like that? Well don't, it'll drive you mad). I love it when a story makes
me laugh and I'm not quite sure why I laughed. I don't believe everything has
to have a point or a purpose. Not everything needs to make sense for it to be
interesting or funny. Not every story needs to have literary merit, there is
plenty room for stories of all types.
I've spent the best part of
40 years writing stuff that nobody, apart from the occasional glimpse from my
closest family and friends, has ever read. (This probably contradicts the usual
advice about impartial feedback from your writing, but this is not a writing
advice post – I wouldn't dare insult you like that.) I think there is a huge
freedom in writing for no one but yourself. You can be as silly as you want and
it doesn't matter. It's like when you are in the house on your own, and you
dance on the sofa to the theme tune of Homes Under the Hammer (come on, we all
do it).
Now, before you worry about
bumping into silly old me and I'm one
of those people who has a buzzer in his hand ready for a hilarious 'electric
shock' handshake or wears a Disney tie. I'm actually quite boring (so my
friends often tell me) and not silly at all. Although I will occasionally try
to say something 'funny' in polite but unfamiliar social situations (usually
because I'm nervous) and then completely misjudge my comment, immediately
regretting it and say I have to go and catch a train, but I've really gone to
hide in a cupboard for the rest of my life. I enjoy a good chunky bit of historical
fiction, and at other social get-togethers (which I hardly ever go to), I have
been known to spout on about the Health and Safety at Work Act and its
implications in the 21st century workplace. So if you ever see me at
such a gathering, please come over for a chat.
I find that it's so much
easier to be silly with the written word. It's completely liberating. I'm not
great at punctuation (amongst other things) – I put stuff in all the, wrong
places?' But sometimes, just for the sake of being silly, you can get away with
it (I'm an editor's dream, as you can imagine!). (I also put lots of stuff in
brackets (You may have noticed (I love brackets)), it helps me have a
conversation with myself and separates my thought processes (is this making any
sense? (probably not))).
When I first pitched my story
to my publisher I described it as "a bit silly". I didn't feel like I could
describe it as 'funny' or 'crazy' or 'brilliantly and fantastically amazing'; these are descriptions for other people to use (fingers crossed!). But I knew
it was 'silly'. It was a word that summed up my story well and made it clear
that this was not a tale with a noble moral at its heart that would linger in
the reader's dreams for ever. I originally wrote this story for my daughter as
a Christmas present and its sole purpose was to make her giggle at bedtime. As
I was writing it, I briefly toyed with some satirical elements before 'having a
word with myself' and insisting that it was to be nothing more than silly (I
have a habit of going off track with my writing and I need to keep myself in
line!).
It's one thing to refer to
your own work as silly, but I'll not mention other people's work who I think
would fit that description. I would definitely mean it as a compliment, but I'd
be worried it would not be taken that way. Funny stories for younger children
seem to be often held in less regard than their more 'worthy' contemporaries.
The limited space that is given to children's books in the media has much more
mentions of books of a literary nature. And that's fine. It's the same with
films and music. Personally, I don't mind. I've always enjoyed being a bit of
an outsider, but I know it's touchy subject and I'd hate to step on anyone's
toes (unless it's in a story for silly purposes). Stories that are silly and childish,
in my opinion, fit the bill precisely and it would great if they were
celebrated more.
Recently, I was honoured to
have my book as one of the recommended reads of this year's Summer Reading
Challenge. Not only did I get to meet lots of readers during my summer library
visits but children were able to leave reviews on the Challenge website.
(Link:
https://summerreadingchallenge.org.uk/book/14670234)
It's always lovely to get a
nice review from anyone, but to get them from the proper readers is amazing. My
favourite so far is …

This appeals to me for so
many reasons – it's concise and brutal, it's honest and it's … silly. I love
it.
So, to all those that never
got passed my 'willy' reference and hold silly stories in distain: you'll never
understand and you're the ones missing out on a bit of fun. Let's all stick our
tongues out and wave our bums at them. If silly stories are good enough for
Dona Kangaroo Humdinger, then they're good enough for all of us.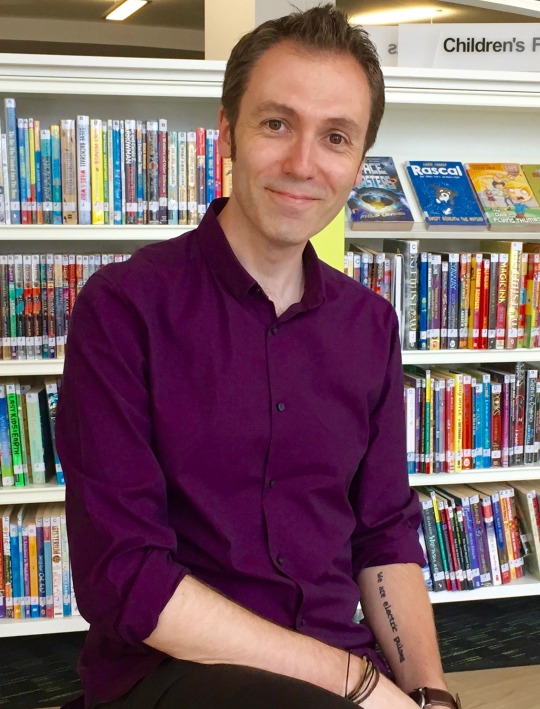 Wasn't that ACE? Thanks to Chris Callaghan for giving me a good laugh when I really needed it. Go and buy Chris's book NOW for your MG reader kids and laugh along with them.
And don't forget to check out the other stops on the UKYACX blog tour. See them on Twitter for more details.