Today on http://misschaptersreviews.blogspot.co.uk/ there is a super interview with me by Georgina Tranter and a chance to win a signed hardback copy of THE VISITORS.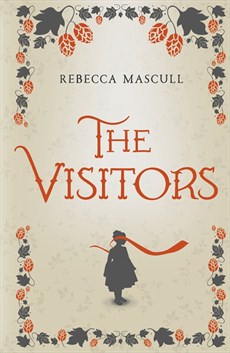 All you need to do to enter the giveaway is FOLLOW the blog by clicking on the Bloglovin' link on the right-hand side of the page, or clicking on the Follow by email link here too. Georgina's blog updates regularly with great reviews of a wide range of books and includes interviews with authors too.
Giveaway ends Sunday.
Enter now to get your hands on a SIGNED FIRST-EDITION HARDBACK of  THE VISITORS!
GOOD LUCK!
Here's the link again: