Not sorted your mum's present yet? Buy her THE VISITORS and I'll send you an exclusive LIZA POSTCARD to accompany the book. I can write a personalised message to her on it & of course, my author signature!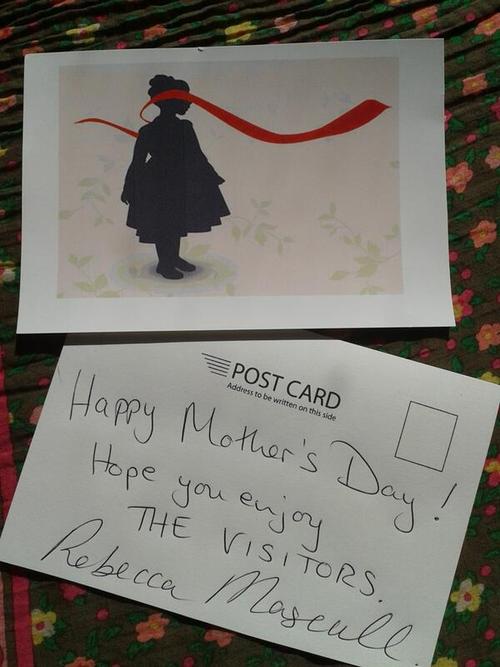 Interested?
All you need to do is go on my Facebook page:
https://www.facebook.com/RebeccaMascull
or on Twitter:
https://twitter.com/rebeccamascull
and you can private message or DM your address & whatever message you want for your mum to accompany her book gift.
Last posting Friday!
You can buy THE VISITORS at Amazon:
http://www.amazon.co.uk/The-Visitors-Rebecca-Mascull/dp/1444765205
and many other online retailers:
http://www.waterstones.com/waterstonesweb/products/rebecca+mascull/the+visitors/9792740/
http://www.hive.co.uk/book/the-visitors/17862864/
or ask at your local bookshop.
THE VISITORS was Book of the Month in Choice magazine, so be assured that your mum will love it!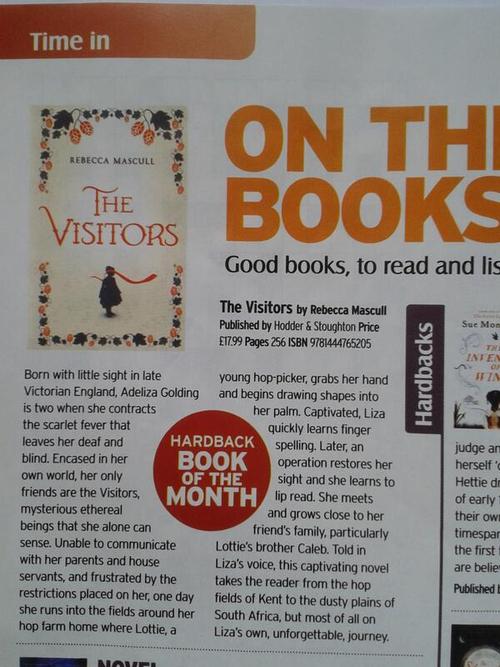 So what are you waiting for?!
Thanks & Happy Mother's Day on Sunday to mums everywhere xx