Read about my tagged writers here: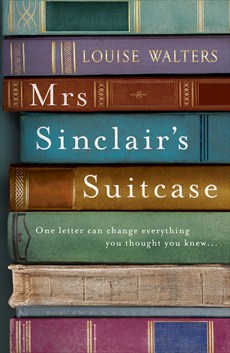 Louise's novel MRS SINCLAIR'S SUITCASE is published by Hodder & Stoughton and has already garnered much well-deserved praise and is to be published in the US next year. 
MARTINE BAILEY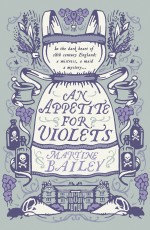 AN APPETITE FOR VIOLETS by Martine Bailey
Hodder & Stoughton May 2014     
'I adored this novel: a delicious addictive mix of confectionery, skulduggery and crime.'
(Maria McCann, bestselling author of AS MEAT LOVES SALT and THE WILDING)
and thanks to my good friend and fellow author
kerrydrewery
who tagged me for this. Kerry has nearly finished her 3rd novel, whilst her first 2 novels are published by Harper Collins and have received nominations for a range of prestigious prizes: 
A BRIGHTER FEAR (shortlisted for the Leeds Book Awards) and A DREAM OF LIGHTS (Carnegie nominated, shortlisted for NETeen Book Awards & the 

Hampshire Independent Schools Book Award 2014

).