I'm delighted this morning to welcome Kate Hamer to the blog, a fellow Prime Writer and author of the hit mystery novel, The Girl in the Red Coat. 
Here's the blurb:
Eight-year-old Carmel has always been different – sensitive, distracted, with a heartstopping tendency to go missing. Her mother Beth, newly single, worries about her daughter's strangeness, especially as she is trying to rebuild a life for the two of them on her own.
When she takes Carmel for an outing to a local festival, her worst fear is realised: Carmel disappears into the crowd. Unable to accept the possibility that her daughter might be gone for good, Beth embarks on a mission to find her. Meanwhile, Carmel begins an extraordinary and terrifying journey of her own. But do the real clues to Carmel's disappearance lie in the otherworldly qualities her mother had only begun to guess at?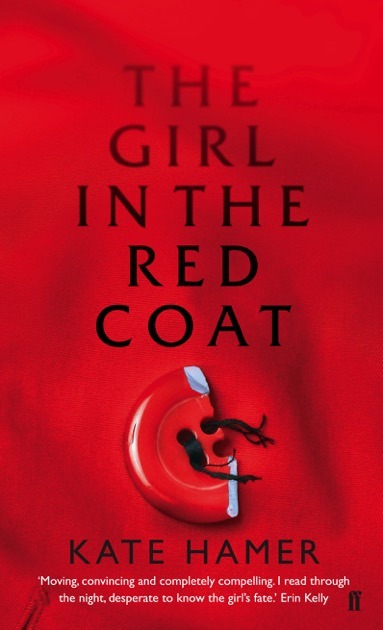 [1] What was the seed for the story?
Where did the initial idea come from?
I write in a very image based way,
I'm sure this is the case for many writers – I have to 'see it' before I can
write it. The Girl in the Red Coat began life as one image – a little girl
standing in a forest. There's wind blowing in the dark trees behind her and her
coat is the one bright spot in the picture. I knew she was lost somehow but
when I sat up in bed a couple of weeks later and wrote the first chapter it
seemed naturally to come not from her but her mother. So that's how Beth and
Carmel, mother and daughter came into being! Everything else flowed from that.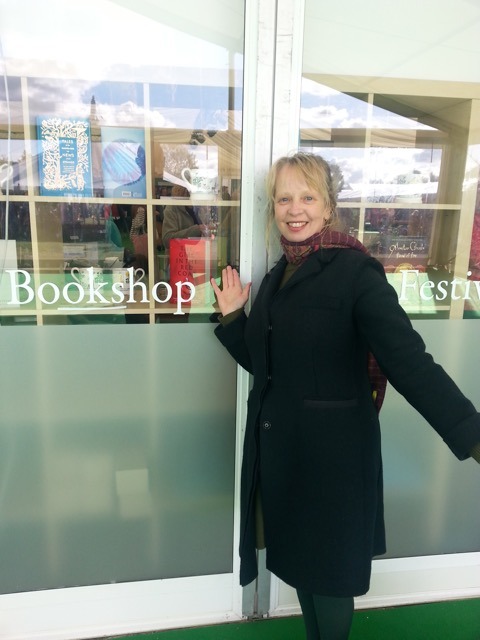 [2] There are two voices telling the
story. How did you find creating the contrast between these two voices and what
kind of character planning did you carry out? Also, there are quite a few other
characters who come in and out of the narrative – how did you keep track of
them all?
Creating the contrast between Beth
and Carmel was one of the central challenges of the book. The reader should
never get mixed up about which voice they're in so I worked on this a great
deal. Beth's voice came quite naturally to me but I had to think about Carmel's
a little harder. I didn't want her to sound too old or too young and I
definitely didn't want to talk down to her. She's very much an old head on
young shoulders person and I hope that comes across without her sounding like
her mother's voice. The planning came from just trying to inhabit their
thoughts and feelings as much as possible – I don't keep lists of likes and
dislikes or what countries they've visited etc., although I think this is an
interesting exercise and I might do it in a future book. In terms of keeping
track of the characters, I keep a pin board and I have a heading for each
chapter on it just as an aid to memory such as 'walk around the wall' 'the
storytelling festival.' That way I can swap the chapters round if I need to and
still see it in the whole – a bit like a stoneage version of the software Scrivener!
I really didn't have a problem with keeping track of the characters though, for
some reason, so I didn't have any particular system for that. When I worked
with my agent there was a character that she thought was extraneous so I said goodbye
to him. I felt reluctant but she was right, he had no real part in the action.
Then when I worked with the editor at Faber I introduced another, quite minor,
character, but it really helped the narrative. I'm beginning to understand that
every character is there to strengthen the narrative and if that's not the case
they need to be for the chop!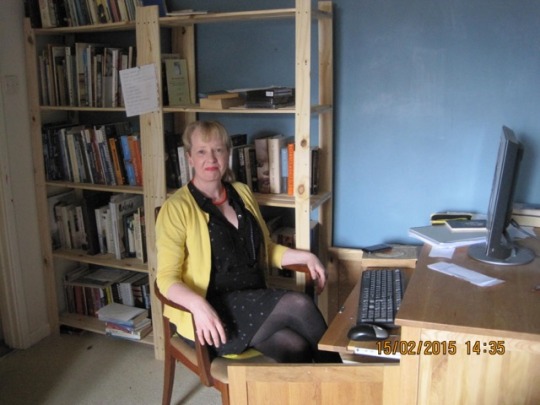 [3] We discover the answers to various
mysteries as we go along. How did you plan out the release of information?
That's a really interesting one.
Mainly, I worked on instinct – when it felt right in terms of the beats of the
story for a revelation or a twist, that's when I'd do it. I didn't plot it out
on paper or anything. The story often feels like a piece of music to me with
crescendos, quiet moments and tense 'Hitchcock' style scores. The pin board can
help with this too. However one of my very early readers didn't feel I'd made
enough of these moments so my work then was to make them 'larger.'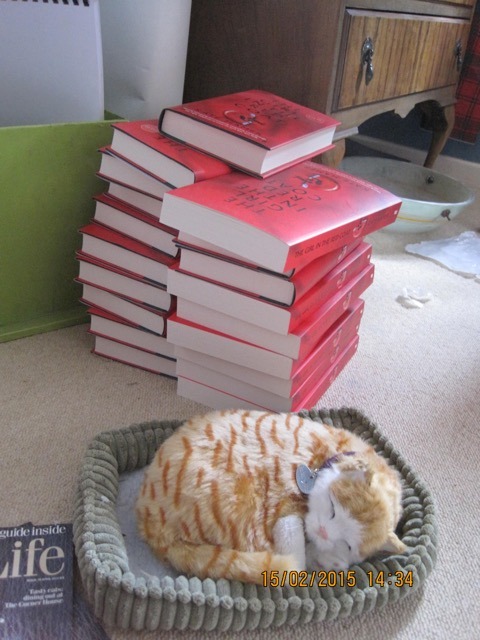 [4] Without spoilers, of course, can
you share with us any of the research you carried out in order to write this
book? This could be thematic research or into the settings, for example.
In terms of missing people I made a
decision very early on not to research real life cases. This was for several
reasons – I wanted this to be Beth and Carmel's story, their journey alone.
Plus, I think there was a kind of respect issue too. I didn't feel I wanted to
use peoples' terrible stories in this way for fiction. This is a book about
love as much as it is about loss and I stayed very focussed on that. With
regard to the cult element in the book I did the opposite. I read quite a bit –
academic stuff too – and watched documentaries although I didn't have any
specific church in mind for the book. A distant relative of mine – Joanna
Southcott – started her own cultish religion in the eighteenth century and
attracted many followers, so maybe I was always going to write on this subject!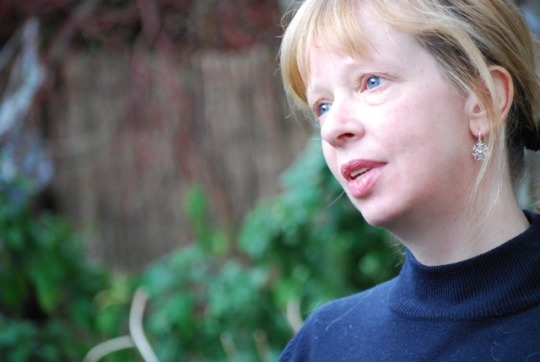 [5] How much did the book change as it
went through the editing process with your publisher – a little or a lot?
I worked with the editor Sarah
Savitt, who was then at Faber, for about six months on the book. Her approach
was great – she asked questions of the book that were designed to get me
thinking. Her main point was to get the characters to be more active, to have more
agency and drive the narrative rather than the other way round. In terms of the
plot and the characters not huge amounts changed but what we did together was
very much develop and strengthen what was already there. I don't doubt that
this is a far, far better book from having gone through that process.
[6] Which writers have influenced you
most in the development of your writing style in this novel?
Probably every book I've ever read
from the bible and nursery rhymes to Stephen King and Grimm's fairy stories! I
do love writers such as Rose Tremain and Maggie O'Farrell who are brilliant on
character. I love the gothic nature of Donna Tartt's work and the emotional
truth in Edna O'Brien and Helen Dunmore's work. These are all things I
continually strive for.
[7] Can you share with us something of
what you're working on next?
I'm working on a coming of age
novel with a very strong dose of the supernatural. I'm on the second draft now
and honing it down as much as I can. It's the classic – not wanting to lose
material and then when you do realising how much better the manuscript is for
it. It pings into shape like an elastic band. I love this stage of the process,
the slashing and burning through a first draft is exhilarating!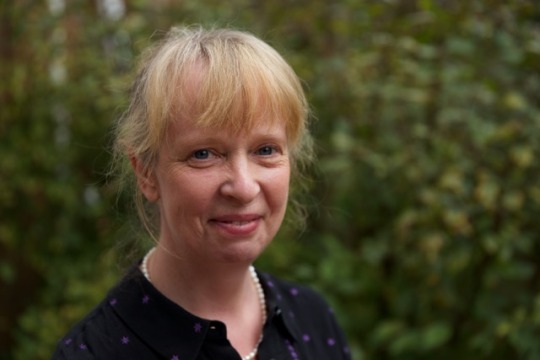 Thanks very much to Kate for giving us a fascinating insight into her writing processes. You can find Kate online here:
http://www.faber.co.uk/author/kate-hamer/