My final post of 2015 is to say a HUGE THANK YOU to those kind readers & bloggers who chose Song of the Sea Maid as one their favourite books of 2015. 
First up was lovely reader Louise Morrish: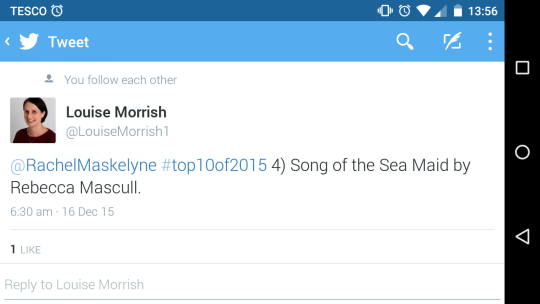 Next was the fascinating website, The Booktrail, which chooses books that take you on a journey, My novel was featured in their Most Inventive Awards – what a great idea!
https://thebooktrail.wordpress.com/2015/12/18/booktrail-most-inventive-booksawards-2015/
This is what they had to say about Dawnay Price's journey in the novel: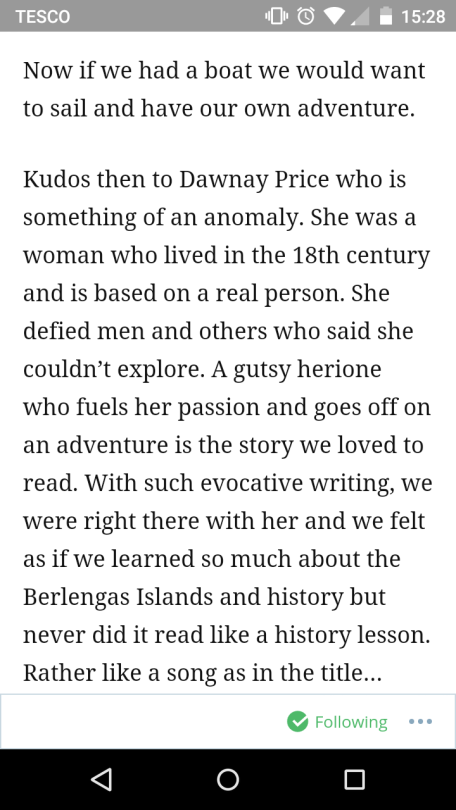 Next up was super blogger Linda Hill, who was so wonderfully supportive of the book this year – she even came to the launch! Check out her list of excellent books here. Very proud to be in this company…
http://lindasbookbag.com/2015/12/31/best-reads-of-2015/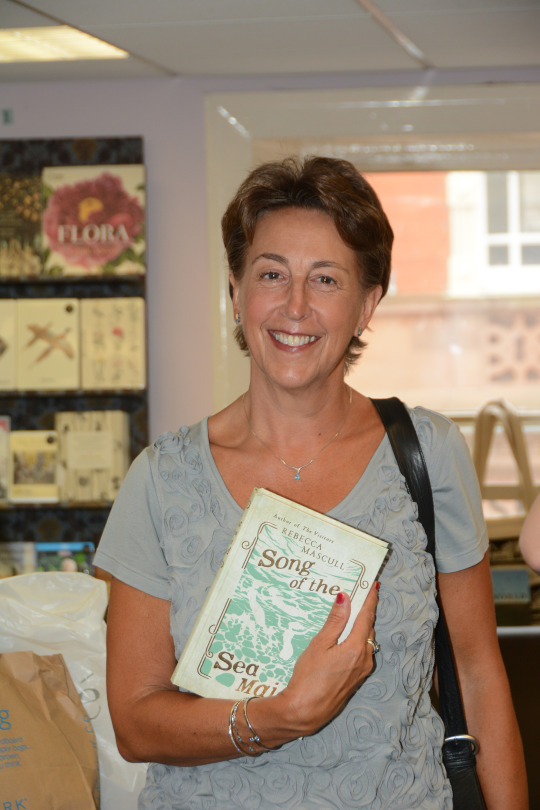 Linda at the launch. 
Last but not least, the tenacious blogger Nicki Choules-Rowe, who set herself the target of reading 50 books this year – and she did it! I was thrilled to hear that she not only chose my book as one of her best, it found its way into the Top 3! A real honour, especially considering the field! 
https://inthenickioftime.wordpress.com/2015/12/31/the-books-2015-i-did-it/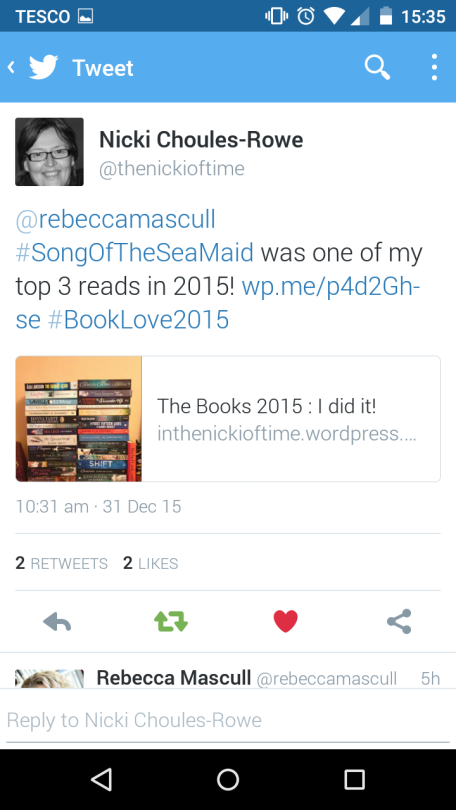 So, thank you again to these readers who liked the book and made a very happy New Year's Eve for this writer…
And to all of you, I wish a marvellous 2016 with health and happiness.
HAPPY NEW YEAR!!