Today on the blog I'm delighted to welcome Terry Stiastny, a fellow Prime Writer. Her debut novel ACTS OF OMISSION tells the compelling tale of a lost laptop and the hidden worlds of political and journalistic skulduggery. The novel was the winner of the Paddy Power Political Novel of the Year. 
Here's the blurb:
1998: foreign minister Mark Lucas is in a dilemma. A disk containing the names of British informants to the Stasi has ended up in the hands of the government. Now he faces resistance from the diplomatic service who don't want him to return it to the Germans.
Alex Rutherford, a young man working for the intelligence services, wakes up one morning with a hangover and a frightening memory that his computer is lost and, with it, the only copy of that disk.
When the disk is delivered to the newspaper where journalist Anna Travers works, she finds herself unravelling not just a mystery, but many people's lives.
Based on the true story of Stasi files of agents in the UK, Acts of Omission is suspenseful, exquisitely constructed and thought-provokingly topical – it is a novel about the leak of state secrets, the responsibility of newspapers, and the human cost of all of those.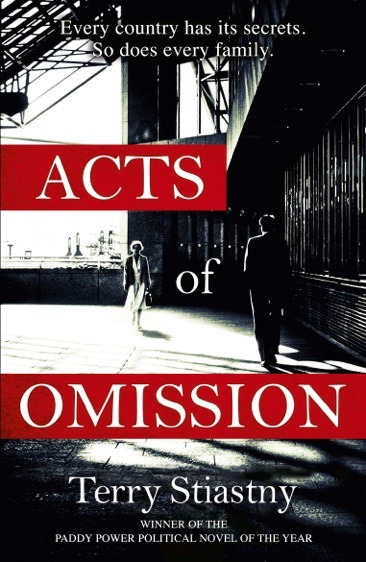 [1] How do you plan out such an intricate plot?
What techniques do you use and how is this manifested around your study or work
area? E.g. timelines, post notes etc.
I realise that I hold quite a lot of the plan in
my head, but I do work out a chapter-by-chapter outline of the book. It's on a document on my laptop but I refer to
it all the time. I tend to write a CV/bio for each main character with details
like age, education, background roughed out. I also write notes and questions
to myself in a notebook as I go along. The plan does change in the writing of
the story, often as I ask myself the question 'what has to happen next?'
— sometimes the answer to that is not what I had originally planned.
[2] You swap seamlessly between male and female
viewpoints throughout the novel. Does this come easily to you or did you have
to work harder on entering the male mind?
I think this did come quite easily to me in that
I didn't think that much about
it at the time. (I'm very flattered to
hear you say it was 'seamless'!) It was probably easier because I was
drawing on types of people who I had met, with the kinds of jobs and
backgrounds I was familiar with, and I think I understood their thought
processes fairly well. It's a
fault of the 'Westminster bubble' that lots of those
people are drawn from a fairly narrow pool. If I'm honest, I would probably find it harder to write someone whose
experiences were very different from mine in terms of their background than I
find it to switch genders, or at least it would take a lot of work, research
and empathy.
[3] How did your time in Berlin inform your
writing in this novel? And can you expand on this and tell us more about how
you research settings?
I worked in Berlin at around the time the book
is set so my experiences there formed a large part of the background to the
book. Because it was ten years since the Wall came down, we spent a good deal
of time covering stories that related to the after-effects of the division of
Germany. Many of those stories really stuck with me, particularly meeting
former dissidents, former spies, visiting the Stasi HQ in East Berlin, being
present at the opening of the new Parliament in the Reichstag building.
Wherever you go in Berlin, history is very close to the surface. I found the
more I wrote, the more I remembered places I had been and people I had met that
I had half forgotten. I also found an old diary with some descriptions in it. I
deliberately didn't go back to visit
again until I'd finished my first
draft, because I wanted to remember the place as it was then and much has
changed in the intervening years, but I did treat myself to a trip afterwards.
A visit to one particular museum —
which used to house people who fled the old East — gave me some new
material for the second draft. In terms of other settings, there are many
places around London, particularly in Westminster, that are old haunts or
favourite places of mine. Some I went back to, others I remembered. I often
find myself on Google Streetview checking details (but then wondering what the
place looked like at the precise time I'm writing about.)
[4] The journalist
Anna Travers – is she partly based on you in your journalistic career? What
similarities are there between you two?
We are quite similar in some ways. We have both
spent too much time covering by-elections and drinking bad coffee. Because I
was looking back in time I'm
probably quite harsh on her (and by extension my younger self) now. She is very
naive and quite starstruck but at the same time expects great things to happen
to her. At her age, I certainly shared her feeling that it could all go either
very well or badly wrong. Anna has a sense that she is one step away from being
completely out of her depth and I often used to feel that. I've had other journalists tell me they
recognise themselves in her, too, so maybe these are common feelings to some of
us.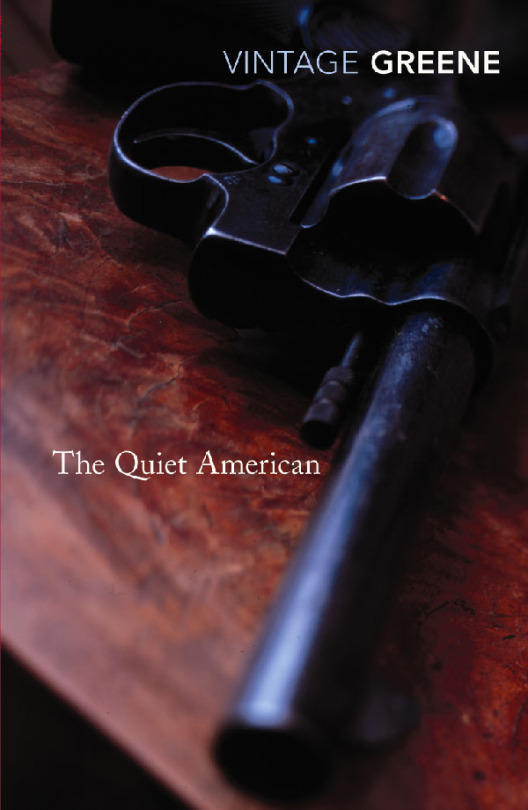 [5] I'm very interested in your literary influences. What's your favourite
political novel of all time and why? (And do you love George Orwell as much as
I do?!) Tell us about what other novels have been important to you.
This is a tough one! The Quiet American by
Graham Greene is one of my favourite books — it's
not a political novel in the sense of being based in a political setting, but
it shows the impact that politicians and journalists can have on people beyond
their world. I love its clash between theory and practice, its unintended
consequences. I love Conrad's
The Secret Agent, too. And yes, Orwell is a hero of course. I used to read a
lot of Czech writers like Kundera and Josef Skvorecky, but I haven't done so much in recent years. And I also
love le Carre, particularly his early books such as The Spy Who Came in from
the Cold.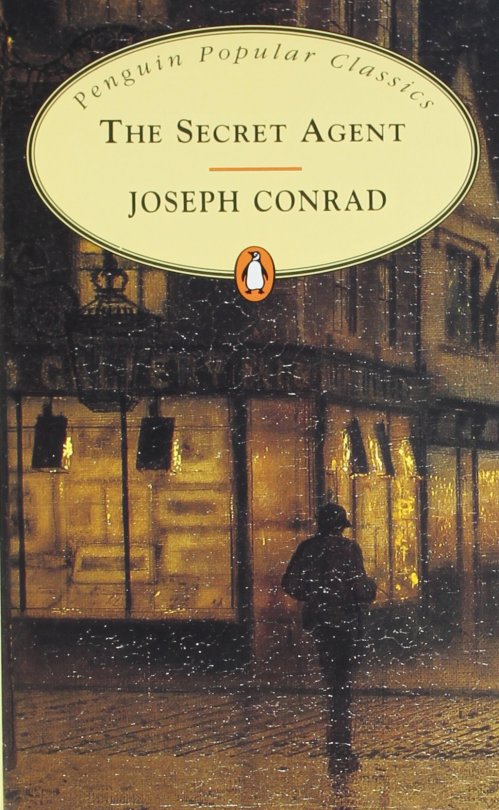 [6] Your novel is set in the recent past, one
which many of us can remember (either fondly or not, depending on one's political leanings, I
suppose!) yet which still feels removed from the present day. Are you tempted
by the history of politics, of looking at politicians in times further past?
One thing that surprised me was how much the
late 90s already seemed like a historical period. Barely any internet, mobile
phones not as common, smoking in pubs, buying the first editions of the Sunday
papers at King's Cross station…I was talking to some young women recently
who said 'Oh yes, my Mum
remembers the Berlin Wall coming down'
and I felt ancient. So partly I wanted to capture that
period of time as I remembered it. But yes, I am fascinated by political
history further back. One of the themes I keep coming back to is disgrace and
the way it is inflicted and handled. It would be really interesting to look at
a time when politicians in particular got away with so much more than they do
now and that gulf between what the public know and what the people on the
inside know was even larger, such as the 1950s or even earlier.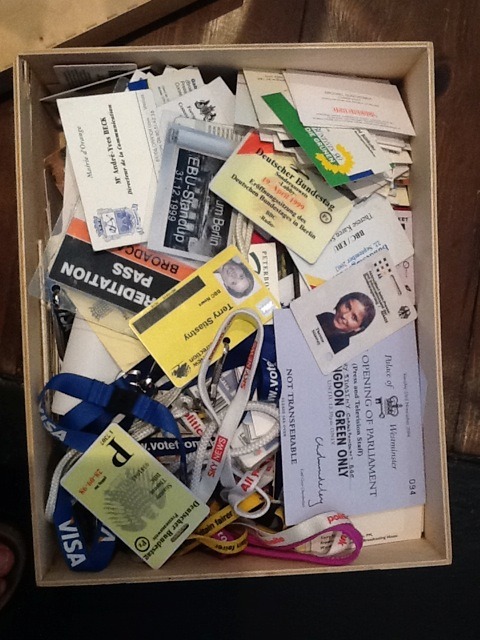 Lanyards from Terry's former life
[7] Can you share with us a little about what
you're
working on next?
I'm
finishing my current draft of my second novel — it's a
story of two friends and former colleagues, one a foreign correspondent, one a
PR man. They are in middle age and the journalist's life is a failure whereas his friend is enviably successful. Their
paths cross again in France and after the successful friend has a bike
accident, their lives become more intertwined and it turns out that not
everything is as it seems…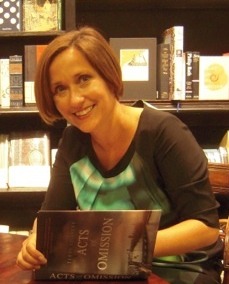 That new novel sounds so intriguing! Very mysterious…Thanks so much to Terry for a fascinating interview, revealing some of her working practices and sharing her reading greats with us.
You can find Terry online here:
https://twitter.com/terrystiastny
https://www.facebook.com/terry.stiastny?fref=ts
http://www.janklowandnesbit.co.uk/terry-stiastny