Hello folks – we've a special treat this week as it's a Beth Miller double whammy! Today I'm interviewing Beth about her first novel WHEN WE WERE SISTERS and tomorrow it'll be the turn of her second novel THE GOOD NEIGHBOUR. The two novels are quite different in tone and content, which proves to me that this is a very versatile novelist who is full of surprises…She also happens to be one of the funniest and nicest people you'd be lucky enough to meet. So read on, dear friends, for some time with the one and only Dr Beth…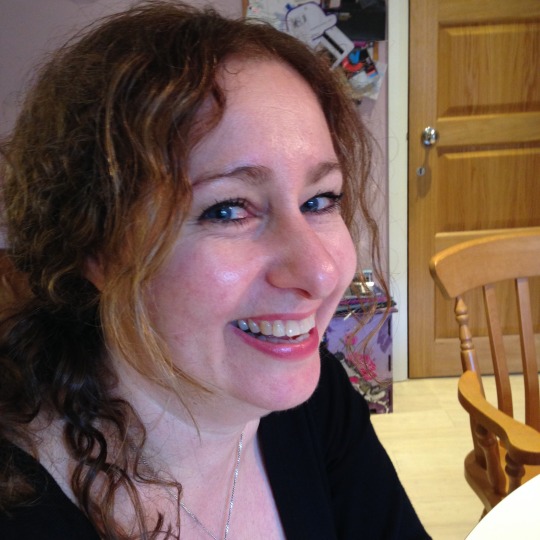 First up then, is Beth's debut, WHEN WE WERE SISTERS. Here's the blurb:
I never think of Laura as my step-sister, but that's what she is.'
Once they were the best of friends, inseparable as only teenage girls can be.
That is until Miffy's Jewish father runs off with Laura's Catholic mother and both of their families imploded – as well as Laura's intense relationship with Miffy's brother…
Twenty years on, they're all about to meet again…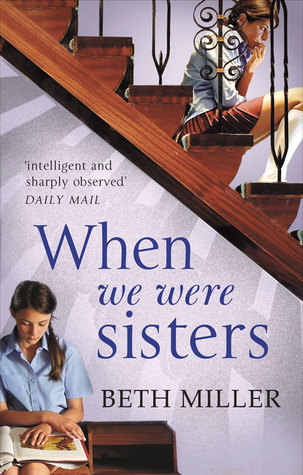 [1]
One of the main themes of this book seems to be mothers
and daughters. Would you agree with this? If so, what elements of this did you
want to explore?
You know I agree with everything you say, Rebecca, so yes!
No, seriously, yes it is a theme that greatly interests me. I'm intrigued by
the way that children learn – very easily, very young, and without being told –
what makes their parents happy. In the book, Laura as a teenager is very focused
on making her mother happy. They are in a tight little unit of two, and very
dependent (over-dependent?) on each other. When Laura later becomes a mother
herself, she tries her best, as most parents do. But she hasn't had the
greatest role model. Olivia is a rather selfish person, I think, who
unwittingly manipulates people to serve her needs. Earlier drafts of the
novel  had a lot more about the
relationship between Miffy and her mother Andrea, but they have been left on the
cutting room floor. I see their relationship as more conventional and
functional than the one between Laura and Olivia.
[2]
Much of this novel is set in the late 1970s – my
childhood years too! I was just talking with my cousin the other day about the
hideous incarnation that was the disembodied head of Girl's World! How easy was
it to re-enter that world? Did it involve any research or was it pure memory?
I really wanted a Girls' World desperately and wasn't
allowed to have one. I still bear the scars. Did you have one? [Yes – and I still have nightmares about its extra hair issuing from a hole in its scalp…] I will be dead
jealous. Actually it's only just occurred to me right this minute that I could
buy one if I wanted. It was pretty much pure memory to write the 1970s sections,
and I found it pretty easy to enter that world. It still seems vivid to me, and
the feelings I had when I was eleven or twelve are pretty accessible. Possibly
because I still feel the same. I do think I am quite juvenile in many ways.
Right, off to Argos now for a Girls' World splurge.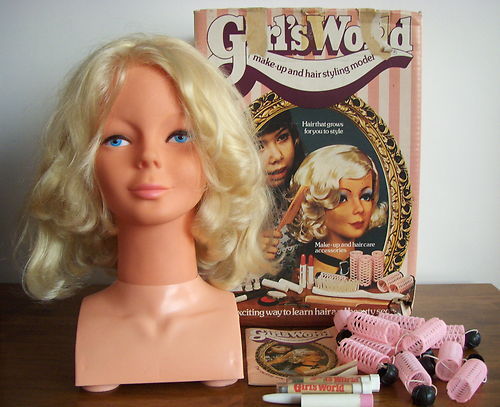 The original Girl's World – the stuff of nightmare…
[3]
I loved the way you used TV show dialogue to reveal elements
of your characters, such as Reality TV or documentaries. Was this a conscious
choice, or something you fell into, something perhaps you do in your own mind
when you're looking at people interacting around you?
Ooh this is very psycho-analytical, love it. Yes, I think I do do that a bit. I tend to script in my
head things that are going on around me. Or if I'm about to see someone I plan
how it might go. It's rarely accurate. I'm one of those people who, when
they're driving and singing along to the radio, are imagining that they're
being filmed for the start of some brilliant coming-of-age movie. Even if I'm
singing along to something quite embarrassing *shoves CD case under the rug*. I
felt that Laura would be the sort of person who recreate scenes that didn't go
how she hoped, by turning them into little TV shows where she always gets her
way.
[4]
You write great sex scenes! They're truthful and can be
touching without being schmaltzy. What advice would you give writers about how
to negotiate this tricky subject and avoid being awarded the Bad Sex prize?
Ah, thank you. That's made my day. I don't know if I have
brilliant advice to offer, though I need to hurry up and find some as I am
running a workshop on 'Writing Sizzling Sex Scenes' at the Eastbourne Book
Festival! Sex in real life is of course not like it is in the
movies, so I try and portray it as realistically as possible. I used to work in
sexual health, teaching 14 year olds (boys and girls) to put condoms on a big
blue willy (it was blue so as not to denote any particular race, though we all
just assumed it was cold). I think that knocked a lot of potential
embarrassment out of me. I don't feel embarrassed by writing about sex, so
maybe that helps make it more truthful. But I sure as heck would be embarrassed
if I had to read it out loud to an audience. I don't choose those bits when I'm
doing readings. No-one's yet offered to pay enough for that. Gah, even thinking
about saying some of that stuff out loud is making my toes curl.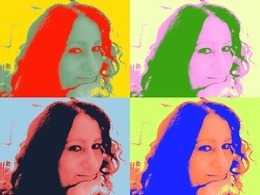 [5]
The main female characters – Miffy and Laura – remember
things slightly differently. We remember what was important to us, of course.
Also, there are various moments from the past that are alluded to but only
revealed in drip-drip fashion throughout the novel. Did you plan their memories
separately? I felt it was so effective the way you manipulated the reader's
sympathies by presenting both of their viewpoints side by side. Can you take us
through how you wrote the novel i.e. the 1970s and 2000s / the Miffy and Laura
sections separately, or did you write it in the order it appears now?
My original motivation for writing the book was my
fascination for the way we all remember the same event slightly differently.
That there is no absolute truth out there. A couple of reviewers have called Laura
an unreliable narrator, but she is only unreliable in the sense that we all
are: we all only remember certain events in a certain way. I love it when four
or five old friends get together to reminisce. It's like that Maurice Chevalier
song, 'We met at nine/ We met at eight/ I was on time/ No,
you were late/ Ah, yes, I remember it well.'
To answer your question about the order of writing: yes! I
spent so long rewriting this book that there were times when I wrote the two
sections alternately, as they appear now, and times when I took them apart and
wrote them separately. It was an extremely messy patchwork quilt and there was
a lot of last-minute stuff of the 'Oh no, she alluded to this and I haven't put
that scene in yet' variety.
[6]
I do believe I was much more Miffy than Laura in my teen
years. Your book conveys so well the difficulty of those teenage times, of
rivalry and jealousy, yet also very intense friendships. Were there elements of
both Miffy and Laura in you?
I too was much more Miffy as a young person. Let's hear it
for the geeky girls! It wasn't so acceptable then to be a nerd as it is now.
There were several Laura types I looked up to who seemed so cool and pretty and
had boyfriends and no spots. How I envied them. I don't think I was like Laura
at all as a teen, but I think grown-up Laura and I have a few things in common.
Whereas grown-up Miffy is much more defended and closed-down than I am. People
have asked if some of the things that happened to young Miffy happened to me. I
did have a batmitzvah, which went
brilliantly even though I had a horrible outfit (I gave Miffy a really nice
dress for that). And I did have an older best friend who was much more advanced
than me. Actually I think when people ask that question they really want to
know about the sex stuff, to which I say, time to move onto the next question!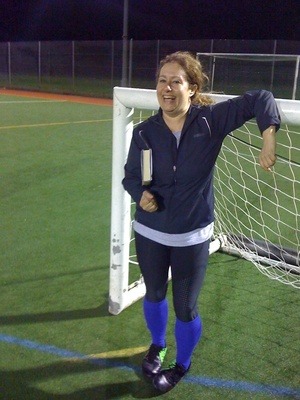 Beth Miller, book coach. Check out her literary consultant role on her website:
http://www.bethmiller.co.uk/book-coach
[7]
There was a lovely mixture of cultures in the novel –
Welsh and Spanish, Jewish and Catholic – what elements of these come from your
own experience and did you need to research further into any of these?
I have a good working knowledge of the Jewish stuff. I was
brought up as a Jew and have remained interested in it, though I am not
religious at all. I did a bit of research about the more Orthodox aspects of
the faith, but we see most of that through Laura's eyes and she is pretty
casual about getting stuff right. For the Catholic stuff I relied on my
memories of my Catholic school-friends – their faith seemed so much more glamorous
than mine – and on my husband's own memories (he was brought up as a Catholic).
Wales: I lived in North Wales for seven years. I still go a bit dreamy when we
visit friends there and I see the mountains looming in the distance as we
trundle along the A5. Beautiful place. Not much goes on. Rainy. I did try and
learn Welsh while living there but got as far as 'I don't like pop music'
before giving up. That phrase rarely arises, I find. Blimming hard language. The
Spanish stuff I had to research entirely. I know nada (apart from nada).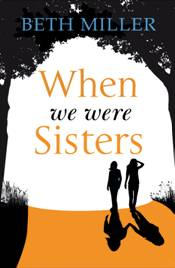 [8]
The title 'When We Were Sisters' is clever – it
immediately raises the question of why they aren't any more! How did you come
up with it?
It's a great title, and you have no idea how much I would
like to take credit for it. But the truth is, it was the creation of my
publisher at Ebury, Gillian Green. When I submitted the novel its title was
'Sing It Back To Me' and Gillian rightly felt that it wasn't strong enough.
It's had a lot of titles in its twelve year career, this book. It started out
as 'Two-Thirds Happy.' Couple of years later when the book had a definite Beach
Boys theme, the title became 'And Then We'd Be Happy' (from a B. Boys song).
Then when my agent took it on she made me remove all references to lyrics as
they cost so much to get permission for! So then the title became 'The Solidest
Thing We Know' which is from a quote about friendship. Everyone but me hated
that one. So as you can, it's a bit of a relief it ended up with a decent
title.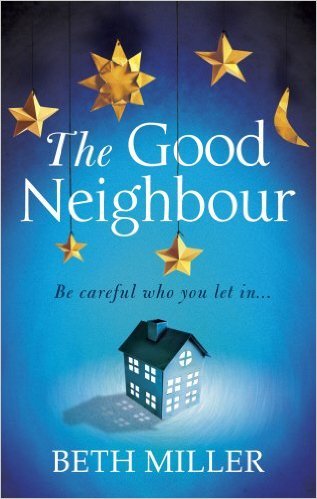 [9]
Your second novel – The Good Neighbour – has just come out
in September this year. Do you see any of the same themes or preoccupations
that are similar to your first novel? And in what ways is it a departure from
that?
I didn't name this one either. Although 'The Good Neighbour'
is a very different book – it's not very funny, unfortunately, but it is quite
exciting, plot-wise – it does have some of the same preoccupations as 'When We
Were Sisters'. Namely: parenting, different perceptions of the same event,
extra-marital affairs (purely a hypothetical interest she says hastily, in case
her husband is reading), and friendship. But whereas 'Sisters' had some
autobiographical elements in it, 'Neighbour' is entirely fictional. Other than
the main character and I are both very short-sighted.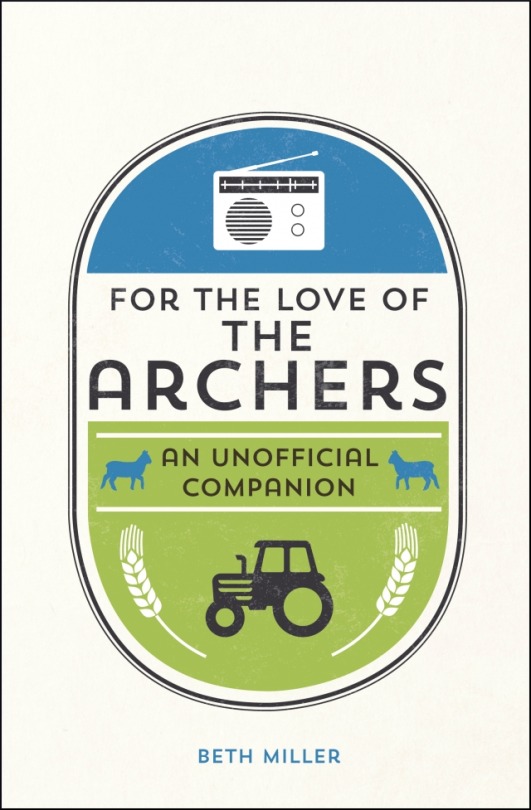 The multi-talented Dr Beth writes non-fiction too.
[10]
Your writing is very funny and honest about
relationships and feelings, just like the non-fiction writing to be found on
your websites or in your blog posts and articles. What is fiction writing to
you? Is it cathartic or escapist or both? Or something else entirely?
Aw, you're so sweet. I guess I do find writing of whatever
kind to be very cathartic. I often don't know what I think about something
until I've written it down. Fiction writing is escapist, I guess. I'm currently
writing my third novel, which is about a woman who leads a double-life, and I
am very much enjoying immersing myself in her complicated schedules. It
sometimes takes a few minutes to re-enter my prosaic not-double-life after
writing. The main thing I know about writing is that it is often difficult, and
not always fun at all. But when I'm not able to write for a while for whatever
reason, I don't feel like I am properly myself. Then I sit back down at my
desk, and it's a massive relief to be myself again.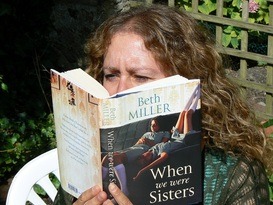 Beth pretending to read her own book.
Thanks to the brilliant Beth for her fascinating, revealing, honest and very funny answers – she's a joy to interview! Coming up tomorrow on the blog is the second of our Beth Miller series, an interview on her just released second novel, THE GOOD NEIGHBOUR, so tune in tomorrow folks for more Dr Beth therapy. In the meantime, check her out online:
https://twitter.com/drbethmiller
and I defy you to read her website and not laugh out loud…