Today I'm so happy to be part of the #UKMGX blog tour – that's UK Middle Grade Extravaganza. There's an amazing event coming up in Nottingham on October 17th, with dozens of UKMG authors – more details later. Firstly, my blog is being taken over today by the MG writer Emma Carroll, who tells us about how she wrote her latest book, the beautiful IN DARKLING WOOD: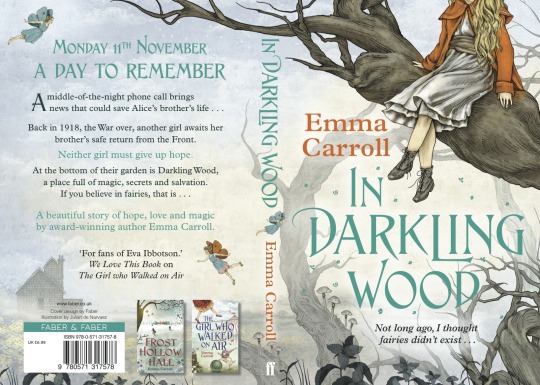 How
I Came To Write 'In Darkling Wood'
Early in 2012, Faber
and Faber offered on my debut 'Frost Hollow Hall' and a second novel. When the
shrieking and whooping eventually died down, I realised I didn't have a firm
idea for book 2. The next few months, I toyed with possibilities and kept
coming back to one particular story. Its main character was a girl called
Florence Waterhouse, whose name came to me complete. Just like that. There
would be two narrative perspectives- Florence's and a housemaid's- who would both
discover a boy living in woods at the bottom of the garden. It would be called
'The Secret Stranger' and would be set towards the end of WW1.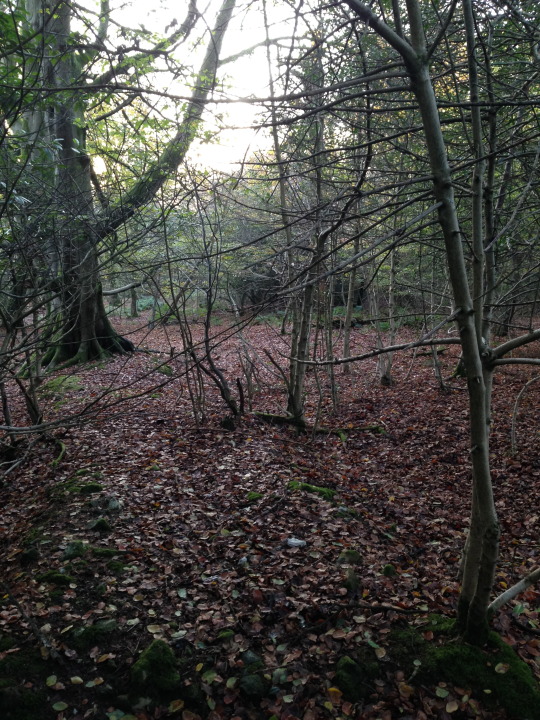 Emma's mother-in-law's woods that inspired Darkling Wood.
           The book didn't get written.
           It got trounced well and truly by a
brand new idea, which became 'The Girl Who Walked On Air'.
           In autumn 2013, when I was still
teaching most days, I delivered an 'A' level lesson which made reference to The
Cottingley Fairies. At this point, the first draft of 'The Girl Who Walked On
Air' was written, and  'Frost Hollow
Hall' was days from publication. Mid way through the class, I remember saying
to the students, 'this is such an
intriguing story, isn't it?' And suddenly I wasn't thinking as a teacher:
writer's brain had kicked in.
One of the famous Cottingley Fairy photographs.
           Florence Waterhouse came back to me.
This idea of fairies symbolising hope was her
story, I decided. She'd just been waiting for me to realise it. In a mad burst
of excitement, I dashed off a story pitch for my agent who sent it to Faber.
Both loved it.
           The only hitch was I still wanted to
write a dual narrative. As I love reading books with this structure- and this
was BOOK 3, for goodness sake!- I felt
it was time to stretch myself and try something new. It didn't stop
there.
           My first two books were both set in
Victorian times. And though Florence was a 20th century girl, her
world was still to some extent one of skirt rustlings and candlelight. I wanted
someone different. So, I decided my second narrator should be from the modern
day. I wasn't sure I could do it. After a while, I wasn't even sure I wanted
to, not after 'Frost Hollow Hall' came out and historical fiction became my
sort of 'brand'. In Darkling Wood felt different- too different, perhaps. I was
out of my comfort zone. During the writing of it there were many times when I
seriously wanted to give up. But Florence and Alice wouldn't let me.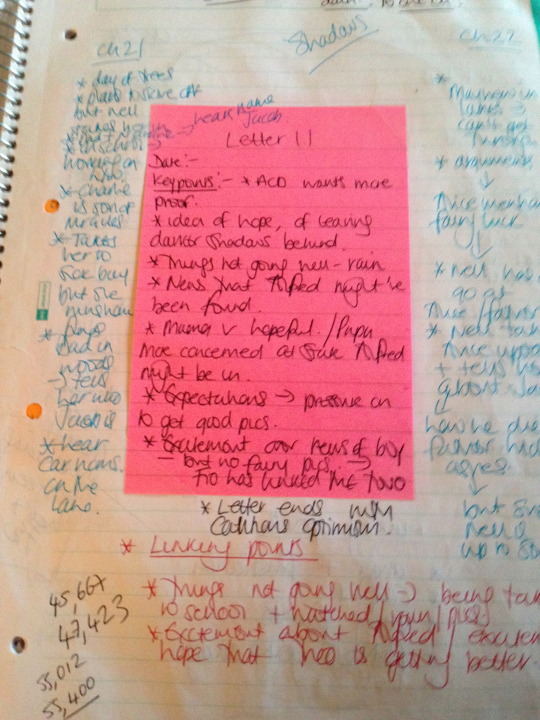 Emma's writing notebook for IN DARKLING WOOD.
           The first draft of 'In Darkling
Wood' was chaotic. Writing a dual narrative, it seems, isn't as easy as reading
one. My editor deserved a medal for all her encouraging and insightful
comments. It did take a good few drafts to get the book right, and at times I
wondered if we ever would.
           Quite late on in the editing
process, that breakthrough moment came. All the pieces seemed to slot together.
It was, at last, the book I wanted to write. Florence has her story. I hope now
it's a book people will want to read.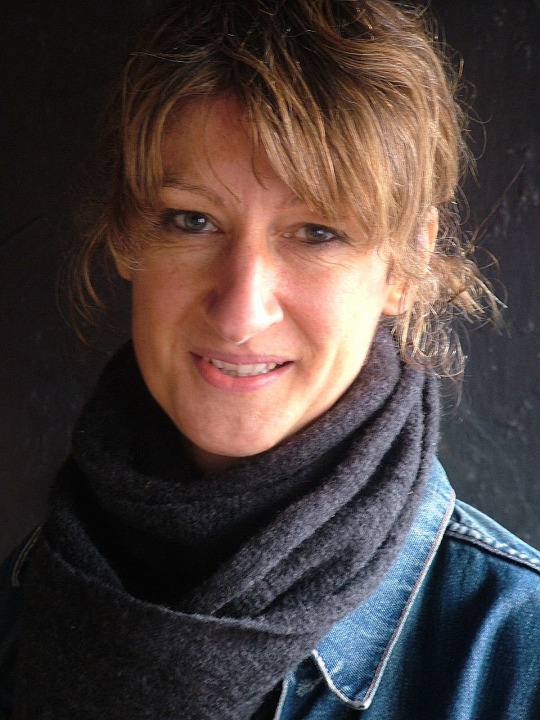 Thanks very much to Emma for such a fascinating and honest blog post.
You can find Emma online here:
https://emmacarrollauthor.wordpress.com/
https://www.facebook.com/Emma-Carroll-Author-1451342928501936/timeline/
As for the UKMG Extravaganza, you can find out more about this
fantastic EVENT (and another event, the UKYA Extravaganza on October 10th) over at its
Facebook page:
https://www.facebook.com/ukyax
Tickets are available here:
https://www.eventbrite.co.uk/e/middle-grade-author-extravaganza-tickets-18149032244
I'm taking my daughter Poppy and we can't wait! Really looking forward to meeting all the MG writers, including Emma Carroll – and Poppy is hoping to get her Ottoline books signed by Chris Riddell, Children's Laureate.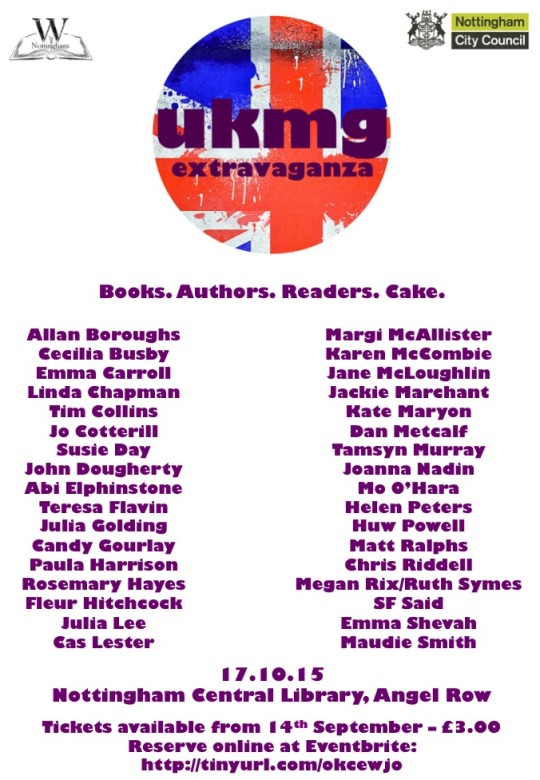 The blog tour continues tomorrow over at 
http://www.reviewedthebook.co.uk/
and then on through
October until its last port of call on the 16th. 
Full details below: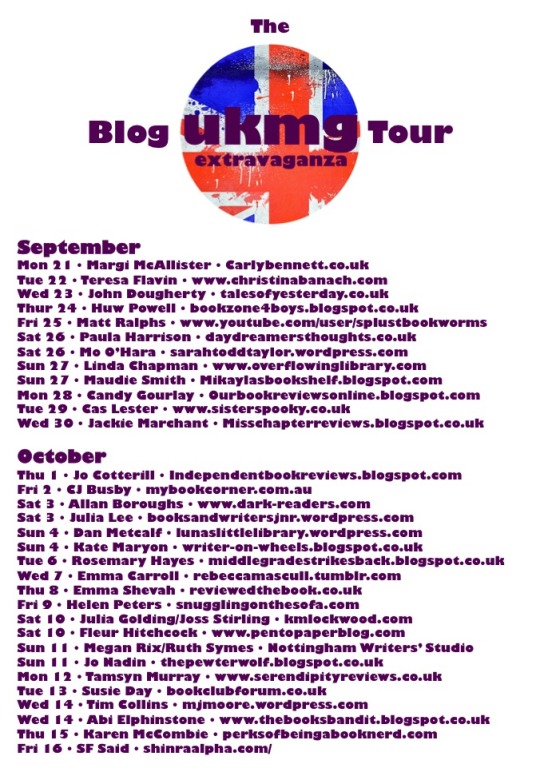 Thanks also to yesterday's blogger – Middle Grade Strikes Back – for linking to
me! You can see the blog post by Rosemary Hayes here:
http://middlegradestrikesback.blogspot.co.uk/
Lastly a huge well done to all the folk at #UKYAX & #UKMGX for organising the events and the blog tour, particularly Kerry Drewery and Emma Pass.
Follow UKYAX here: