10 days to go till publication and I'm thrilled to report that there are some super early reviews coming in.
The first I saw was from reader Vicci Routledge:
https://www.goodreads.com/review/show/1263049246?book_show_action=true&from_review_page=1
As a huge fan of The Visitors I couldn't wait to read Rebecca Mascull's second novel and it did not disappoint. A beautifully written, well rounded story which stayed with me long after I had finished reading. The voice of main character Dawnay Price is clear and believable and the author cleverly sweeps you along on Dawnays journey from the poverty of a London orphanage to the stunning island of Menorca. Written with an enchanting, sometimes magical feel this original, moving story is a perfect summer read.
The next one to pop up was from book blogger Megan at pixiecrop.com:
http://www.pixiecrop.com/2015/05/book-review-rebecca-masculls-song-of.html
Read that description, see that cover, and then tell me you're not interested in this book. I was hooked before I even read the first page, and when I had read the first page, I knew there was no turning back. We are introduced to an orphan, unnamed and happy with her brother, roaming the streets of London. It's the 1700s and the world is full of disease, ruled by religion, and suspicious of anybody interested in 'new' ideas. After a fast-paced introduction, our orphan is now named Dawnay Price and living in a home for children, designed to educate them so they can be send out into the world as apprentices. She is brotherless and scared. For girls in the home, they are to become maids or fulfill other domestic roles, but Dawnay becomes inquisitive, eager to learn to write as well as read, and finds the natural world fascinating. It is a this point our story begins as Dawnay strives to become the natural philosopher her heart, and head, wants her to be.

Song of the Sea Maid is beautifully written. In her endnotes for the novel, Rebecca writes about how she was inspired by and used the style of eighteenth-century prose in her construction of the narrative. She uses '&c' instead of 'etc'. spells 'Menorca' as 'Minorca', and other such period quirks, which I really enjoyed and was surprised I did actually pick up on as I read through the text. Researching the book after reading I also came across a Pinterest board she made whist writing the book, using images of fishing villages, naval battles, and uniforms to help increase the accuracy of her world she harked back to. Fortunately she chose to omit the annoying prose styling of the time of capitalising a huge amount of words in the middle of sentences!
As you can probably tell at this point, I adored this book. Dawnay Price is possibly one of my favourite characters I've ever read and I loved seeing her journey from ignorant (in the sweetest way possible) orphan girl to woman of science. Her story isn't always a happy one, but that's what makes it such a believable tale. I yearned for Dawnay to have her happy ending and to become the natural philosopher that she wanted to be because, by the end, she felt like a friend to me. Her narrative voice was humorous, emotional, rational, strong, and scared all at once, which it was made her feel real to me. I'm very much looking forward to reading Rebecca's debut The Visitors now as her writing was such a comfort to me over the duration of reading this novel.
Song of the Sea Maid is released on June 18th 2015 and I would recommend it to anyone looking for an amazing female character, loves stories set in the depths of nature, or suffers from a bit of wunderlust. You can almost feel the sun shining through the pages. Five stars from me!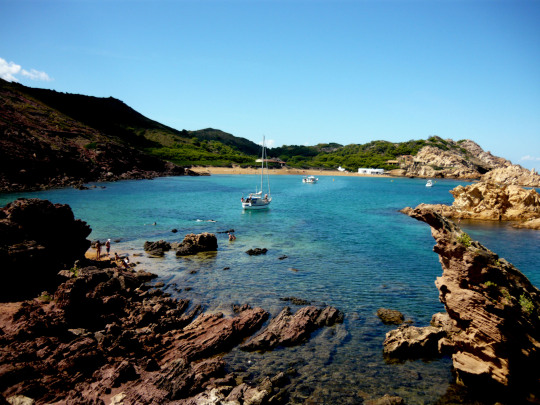 Next up another reader on Netgalley, Karen Mace:
https://www.netgalley.com/re/1787147?r=t
Immediately drawn to this book from the cover, and what i discovered inside didn't disappoint!
This is the enthralling story of Dawnay who grew up on the streets of 18th century London with her brother, until he was snatched away and put on a ship to work.  Dawnay – as she is to become known as she doesn't know her name – is then found and taken to an orphanage where her quest for knowledge and learning begins.  She teaches herself to read and write and her journey that follows immediately draws you in especially as a single woman this kind of education and need for adventure is unheard of.  
When she arrives in Portugal and Minorca the story really comes alive as she just cant stop her research and uncovers many weird and wonderful things.  The descriptions of her finds and the areas she visits are magical at times and even when natural disasters occur the level of detail in the writing never fades and just sweeps you along in hoping for a happy ending for all.
Dawnay is well ahead of her time and it is fascinating to read her discoveries and the barriers she has to face along the way and the knowledge we know take for granted was just pie in the sky back in the 18th century so its refreshing to hear her constantly questioning and the fact that she had this drive in her considering her start in life was a pleasure to read about.
Wonderful!! 
I want to say a huge THANK YOU to these 3 early readers for sharing their thoughts on the book in such detailed and considered ways. 
Cheers, m'dears! 🙂