I was delighted this morning to take part in a book club
meeting on THE VISITORS – but this was no ordinary book club meeting for me, as
I was sitting in my study and the delightful Mackay Libraries reading group
were in Australia! Mackay is in Queensland and from chilly Lincolnshire today
certainly looks beautifully exotic from where I'm sitting!
But then, we can do beautiful beaches here in Cleethorpes too,
you know…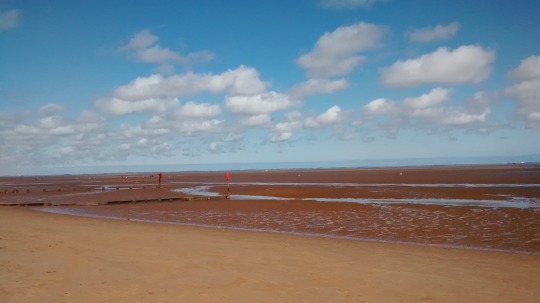 So, it was 9.30am here and 6.30pm there and we got cracking
on our discussion. The group had some excellent questions about THE VISITORS. We
talked about the role of the Visitors themselves within the story, and how they
came into being when the book was being written. I was asked about my
experience with deafness and I told a story about working with deaf teenagers
and a wonderful conversation on the bus with a lad called James, who taught me
all about his experience of being deaf. Another question looked at the historical
research involved – from Victorian Kent to oysters to the Boer War to hops – and
I think I sent a few reading group members to sleep with a very long tale about
my family history and my Great-Great-Great Grandfather, James Golding, who farmed on hop land in the early C19th century.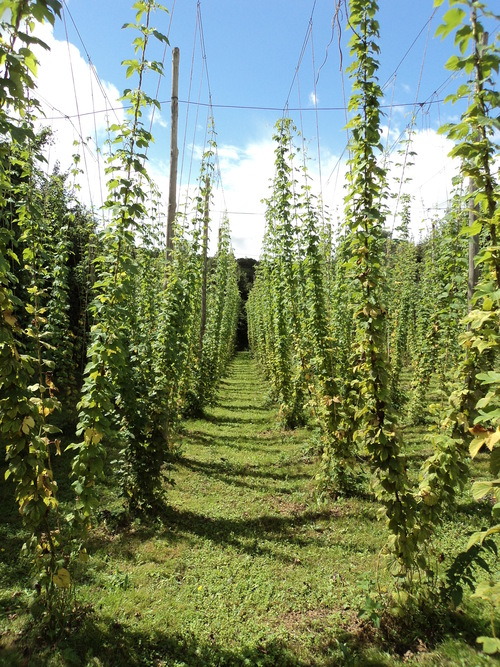 We finished with a quick chat about how authors and readers
can connect and the wonders of modern technology. Let's face it, social media
can be time-consuming sometimes, but when it lets you talk about a book with
people thousands of miles away in real time, that is a wonderful thing!
And here are the brilliant members of the Mackay reading
group, posing very stylishly with the book: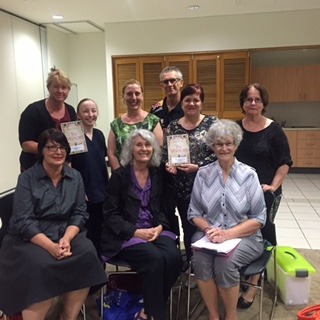 and in discussion mode, with me on a laptop sitting on Delveen's lap!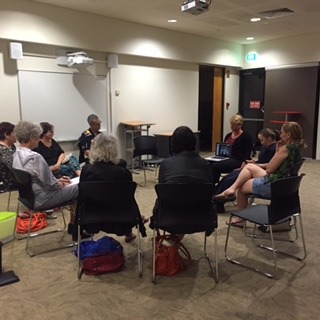 A huge thank you to you all for reading THE VISITORS and
asking me such thoughtful and interesting questions. Keep in touch, Mackay! If you like the next
book, SONG OF THE SEA MAID (out from Hachette Australia, June 30th), we can do
this all again! Thanks particularly to Donna Kellion and Delveen Icardi for setting it up, and to Delveen again for the photos and being our super compére. Have a great evening in beautiful Mackay, folks! 🙂