Good morning, folks, and I'm so happy to say a big HELLO to lovely Iona Grey *waves*. I read her novel LETTERS TO THE LOST over one weekend and my family barely got a word out of me till I'd finished in it. Forgive the pun, but I was completely LOST in it; it's just one of those novels. It's a beautiful love story – with brilliant, compelling plotting – yet is honest and brave enough not to hide from some unpleasant truths about life and relationships. So, how did she do it? I asked her some questions and she was nice enough to answer them all, with some fab pictures too.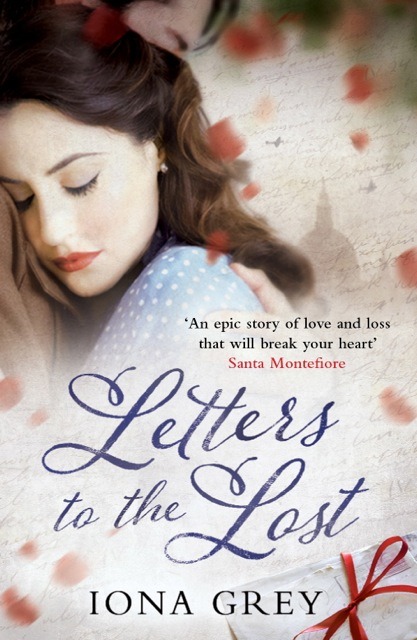 Here's the blurb:
1943, in the ruins of Blitzed London…Stella Thorne and Dan Rosinski meet by chance and fall in love by accident. Theirs is a reluctant, unstoppable affair in which all the odds are stacked against them: she is newly married, and he is an American bomber pilot whose chance of survival is just one in five…He promised to love her forever. Seventy years later Dan makes one final attempt to find the girl he has never forgotten, and sends a letter to the house where they shared a brief yet perfect happiness. But Stella has gone, and the letter is opened by Jess, a young girl hiding from problems of her own. And as Jess reads Dan's words, she is captivated by the story of a love affair that burned so bright and dimmed too soon. Can she help Dan find Stella before it is too late? Now forever is finally running out.
[1] This story is set in two time periods –
2011 and 1943/44. Which story came first to you? And what were the challenges
of writing within each setting?
Rather
bizarrely, it was actually the title that came first and I liked it enough to
want to work out the story behind it. I wondered who might have written the
letters and what they could be saying. For some time I'd had in the back of my
mind the idea of an old, abandoned house (there are one or two in the small
town where I live, quietly sinking into dilapidation and decay behind banks of
brambles in once well-kept front gardens, and I'm fascinated by them and the
possible stories behind them.) I knew that this forgotten house would be the
place to which the letters were sent and starting point for the present day
story – though I had no idea what that story would be. I wrote Dan and Stella's
strand first, and then returned to the empty house, and Jess and Will.
The biggest
challenge in writing the 1940s part was ensuring the period detail was correct.
I found myself having to stop every so often to fact check, and then would
inevitably get sidetracked by watching old newsreels and bits of documentary,
or reading books and magazines. The modern day strand was more tricky in terms
of structure and pace as it had to fit around the historical part, echoing it
without overshadowing it. In a way, I think it helped that I had no
preconceived idea about what I wanted to happen in it, so I was able to let it
develop fairly organically.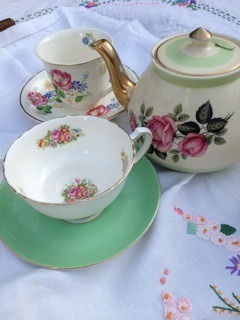 [2] The detail within your settings was
marvellous. For example, the bits and pieces in people's houses in both
periods. How did your research help you to attain this level of detail?
Thank you! I
think I'm quite a visual writer (maybe all writers are?). I tend to see a scene
in my head, like a film, so it feels very natural to add props and accessories
to the set! My personal taste tends towards a lot of old clutter rather than
clean, minimalist style and I like nothing better than poking around in junk
shops and vintage fairs, so it was easy to imagine the things that Stella and
Nancy might have had in their houses. I find creating setting is one of the
really enjoyable bits about writing. It's so much easier than dialogue and
emotion!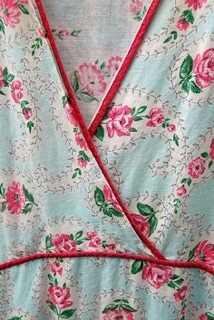 [3] Following on from the last question
about research, what kind of research activities did you carry out about the
World War II setting, and how did this inform the novel?
I'm a little
ashamed to say that I actually did very little in terms of formal, organised
research, beyond the in-situ internet trawls described above! The reason for
this is that I've been gathering the background information I drew on for a
lifetime, as I listened to the stories my grandmothers and godmothers told, and
watched every film, TV drama and documentary that came along, as well as
devouring books with a wartime setting.
Before I began writing this book I was trying to write a novel set in
the Edwardian/WW1 era, and I found that I just didn't have that instinctive
familiarity with the era, which meant I couldn't bring it to life with any
confidence.  My parents were both born in
1940 and obviously the war had a huge impact on their lives and my
grandparents' lives, so it formed the backdrop to the family stories I loved
hearing as a child. Writing in that era felt very natural and comfortable,
which was a great starting point. From there it was mainly just a question of
looking up details – like what films were showing in 1943, and the logistics of
regimental training and deployment.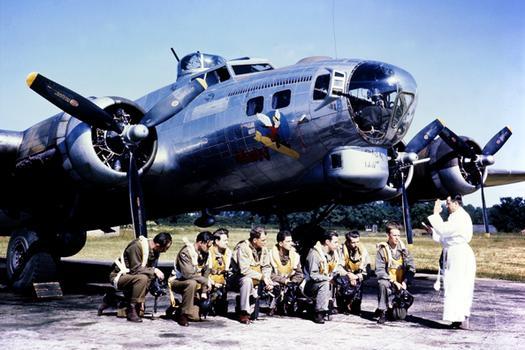 One thing that I
knew little about and which needed quite a lot of research was the role of the
USAAF. Family stories had left me in no doubt about the impact the Americans
had on civilian life on the Home Front, but I suppose I'd never thought about
it from the other side before – the perspective of an American serviceman. On a
mini-research trip to Cambridge I dragged my family around IWM Duxford, and we
whiled away a memorable and moving afternoon in a pub beside a former American
base. The walls were lined with photographs of crews and there was a memorial
in the car park to the Airmen who didn't come back. Back at home I read a lot
of books (which drew me in so completely they didn't feel like research at all)
and getting an idea of the sort of extreme double life the American bomber
crews led – easy, uneventful days on the base, contrasting with desperately
gruelling, dangerous, often catastrophically casualty-heavy missions –
inevitably shaped Dan's character and his role in the story.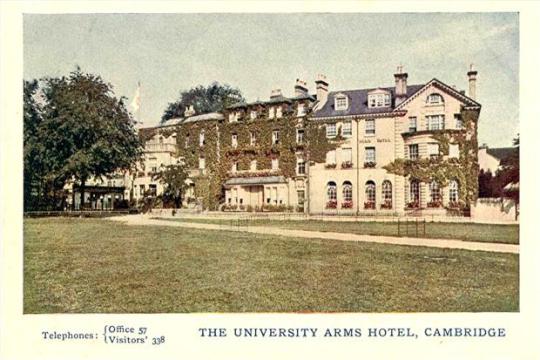 [4] There is just as much drama in the
modern section as the wartime section. How did you plan the narrative to ensure
this?
I didn't start
writing the modern day setting with much of a plan in mind at all, beyond who
the characters were and a very vague idea of their respective histories. One of
the most enjoyable things about writing is when things develop naturally, and
that's certainly what happened with Will and Jess. I didn't plan for him to
have any mental health issues until I found myself typing a line about having
spent 6 months in a psychiatric unit; however, as soon as the words were there
on the screen his character became a whole lot more real to me, and from there
it was a logical step to his perfect brother and the wedding extravaganza. The
wedding gave the present day story a focus outside of the search for Stella,
which was really useful. (Note to self: writing is always easier when the story
has some kind of forward momentum and things are actually happening!)
[5] Again on planning, the novel has a
complex structure and timeline (although it doesn't read this way! It reads
extremely easily!) – a mixture of letters and chapters from different
viewpoints and times. How did the planning work for each character's arc? And
how did you actually write it, i.e. each character/time separately? Or was the
whole structure written in the final order it appeared? And why?
I'm really glad
that you thought it read easily (thank you!) It certainly felt that way to
write. I began at what was the chronological start of the story, Stella's
wedding to Charles, which led me easily into the period and allowed me to get
to know Stella's world and the people in it. From there I wrote the 1940s
strand – letters included – as if it was a stand-alone story, right up until
the hospital scene. Quite by coincidence I got to this point at the time
that my children broke up for the summer holidays, so for a few weeks I didn't
write at all, and when I returned to the keyboard it was to begin the present
day strand. I realised as I was drawing both storylines together that a sort of
Prologue might be effective, and I wrote that just before I wrote the ending.
I think writing
each story separately was hugely helpful in allowing the respective character
arcs to develop naturally, though the slight headache of slotting them together
was the price to be paid!
[6] There is a genealogy theme in this book
– have you got the family tree bug?! I had it during the writing of THE
VISITORS and it did contribute towards the final novel and gave a new meaning
to my characters (including some of their names!) Have you tried researching
your own family tree and did that experience inform this novel?
It's fascinating
to hear about THE VISITORS and your family research. My mum made an extensive
family tree of her side of the family about 20 years ago (which gave me the
name of one of my daughters!) so the pieces of the jigsaw were already in place. However, I researched the military
records of family members, to familiarise myself with the process Will would
have gone through in his search.  (I also
heroically watched numerous episodes of the BBC daytime TV programme Heir
Hunters to understand the work of probate researchers!)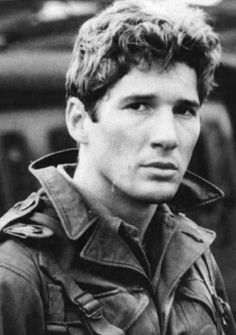 [7] LETTERS TO THE LOST  would make a great movie. Who would you cast
in the main roles?
I didn't have
any one person in mind for any of the characters when I wrote the book, though
I think that Dan was partly inspired by Richard Gere in the 1978 film Yanks,
which I stumbled across one slow Sunday afternoon as a teenager, and found
myself weeping buckets! There was a sort of laconic, world-weariness about him
in the film which stayed with me and crept into Dan. Sadly Richard would be too
old to play Dan now (except in the present day!) so I'd like to get Theo James
on the phone and invite him to come and audition for the role.
In the book
Stella is compared to 1940s actress Gene Tierney, so I'd have to find a modern
day lookalike. Jessica Brown-Findlay (last seen dramatically dying in
childbirth at Downton Abbey) might be a good choice. For Will, I'd like someone
with Hugh Grant's endearingly self-deprecating streak (and Eton accent) in his
Four Weddings and a Funeral incarnation, though I'm not sure who does a good
version in 2015.  I've never been able to
find anyone who matches the Jess I pictured in my head (except for an anonymous
young girl whose photo I found on Pinterest!) but if anyone else has any ideas
I'd really love to hear them!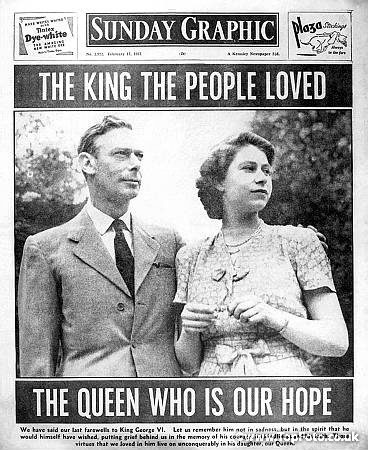 [8] Lastly, can you share with us a little
of what you're working on next?
It's another
dual time-frame love story, this time set between the 1950s and the present day.
The past strand takes place in 1952, the year King George VI died; when the old
world gave way to the new, though left behind its ghosts and its scars. Its
starting point was something that has fascinated me since I was young – the
abandonment and demolition of thousands and thousands of large country houses
during the 50s and 60s, in a time when neither the families who owned them, nor
the nation who should have been interested in preserving its heritage, knew
what to do with them. However, the story has taken several unexpected turns
since then! I'm finding the 50s a really interesting period to write about;
with endless opportunity for bringing to life the fashion (gorgeous), the food
(mostly dire) and the attitudes (a clash of old and new) of the time. It's only
a decade later than the era of Letters to the Lost, but it feels like a
different world – which in many ways, it was.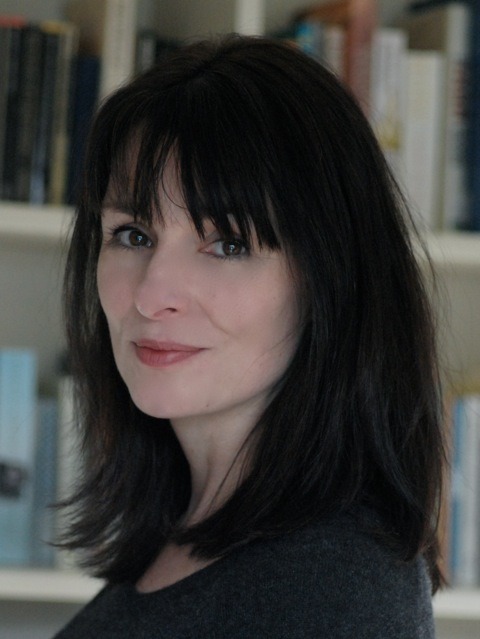 THANK YOU so much to Iona for giving us such a fascinating insight into how this lovely, LOVELY novel was written. And I'm already feeling edgy about how long I'll have to wait until she's finished her next book set in the 50s, which sounds just my cup of tea and completely wonderful! Thanks Iona and I wish you every success with your gorgeous book – folks, take my word for it – just read it.
You can find Iona online here:
http://www.curtisbrown.co.uk/client/iona-grey
https://www.facebook.com/pages/Iona-Grey/331411690386041