Today it's lovely for me to be able to introduce a fellow Hodder author, Sarah Vaughan. I've interviewed her about her delectable novel THE ART OF BAKING BLIND. If you're as fond of baking cakes as I am and want to get to know a range of compelling female characters, from the past and present, then Sarah's debut is one for you.
WARNING: You will feel RAVENOUS by the time you finish reading this interview and may well find yourself arrested for robbing cake shops…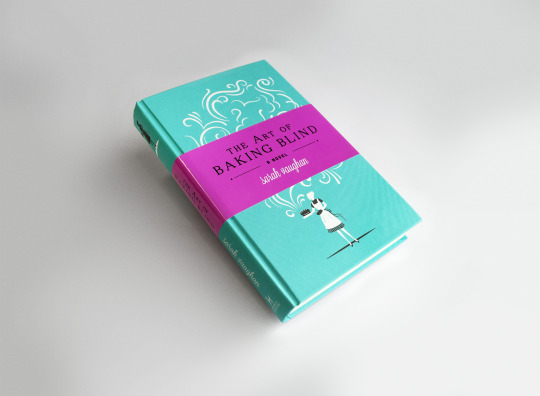 [
1] This novel involves a range of main
characters. How did you plan out the trajectory of each of them? Did you write
the manuscript in the order it appears in the final novel, or did you write
each of the characters separately?
Naïve
as this now seems, I did write the first draft of the present day, baking
competition plot roughly chronologically, having fleshed out my characters
pretty fully before I began. Kathleen's story developed as I started writing
and I interspersed her flashbacks where I felt there needed to be a pause; or
dramatic, or ironic, emphasis.
I
think I was able to write like this because I knew from the start that the book
would be structured around six stages of a baking competition that would
provide natural peaks and, I hoped, some compulsion to continue reading.
(Although, who wins the competition doesn't really matter; like all novels it's
about the characters' process of self-realisation.)
At
28,000 words I plotted each chapter and although there were extraneous
characters that were later cut, and a couple of extra plot lines that came in,
this helped me weave them all together. It also gave me the confidence to write
to my now-agent, Lizzy Kremer, claiming that I knew what I was doing. (Though
this wasn't the case, at all.)
At
one point, I drew up a huge grid, with the chapters along the top and the
characters, including Kathleen, down the left hand side. I then pinpointed what
each character was doing in each chapter so that I could get a sense of whether
their stories were balanced in importance, and to check that they weren't vying
for attention all the time. Seeing it like this made it feel polyphonic: like a
piece of Baroque music in which the different parts weave in and out.
Now
that I'm writing my second novel, which involves two distinct, more fully-realised
time lines, I am amazed that I thought I could write like this. But the fact
that it is largely written in the present day – and Kathleen's sections are
discrete – enabled me to do so; as did the fact that the characters of Vicki,
Karen and Jenny appeared pretty much fully-formed, as I came up with the idea.
I
remember reading that Alan Hollinghurst thinks everything through before
starting to write. That wasn't the case with me but these three women were
definitely fleshed out before I started  – and emerged as I baked with my young
children and wondered about the sort of person – obsessive, perfectionist,
needy, controlling, or nurturing – who would be attracted to a baking
competition.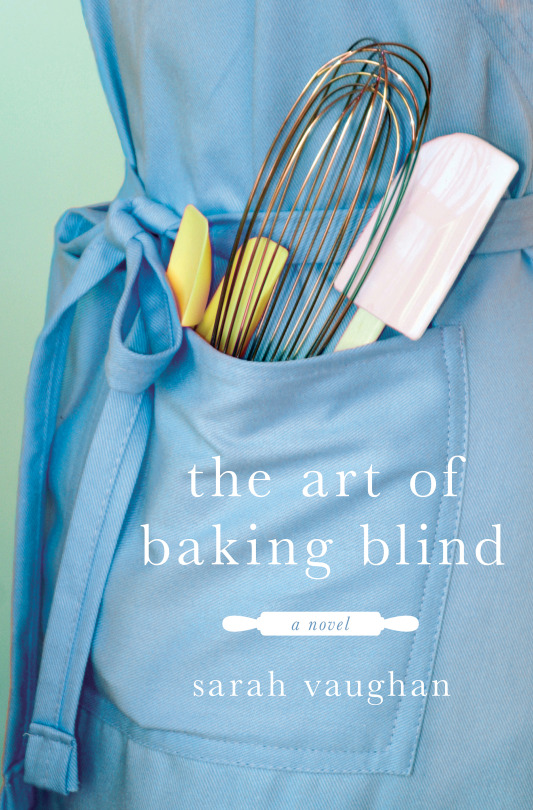 [
2] Do you see aspects of yourself in all of
these characters or is one more like you than the others?
I think that, as
with any first novel, there are elements of my personality in many of the
characters. I'm a perfectionist like Vicki, for
instance, and, much as I adore my children, I found it hard adjusting to being
at home and freelancing after having a high-powered job on the Guardian. (I was
a political correspondent and then senior reporter before I had my second
child.) Similarly, although I've never ever had an eating
disorder, from the one time I've calorie-counted – before my wedding – I could
see how, like Karen, you might become obsessed with your weight, and the
calorific value and threat of food.
I felt huge sympathy for Jenny but, if I
have a favourite, it's Kathleen Eaden. I've never experienced what she
experienced but I did find it very difficult to get pregnant the first time;
and I know what it's like to become obsessed with having a child and fearful
throughout the pregnancy that something will go wrong.
I am most emphatically none of these
women, though, and, as I reassured my mum, the awful things that happen to some
of them are purely the result of my imagination.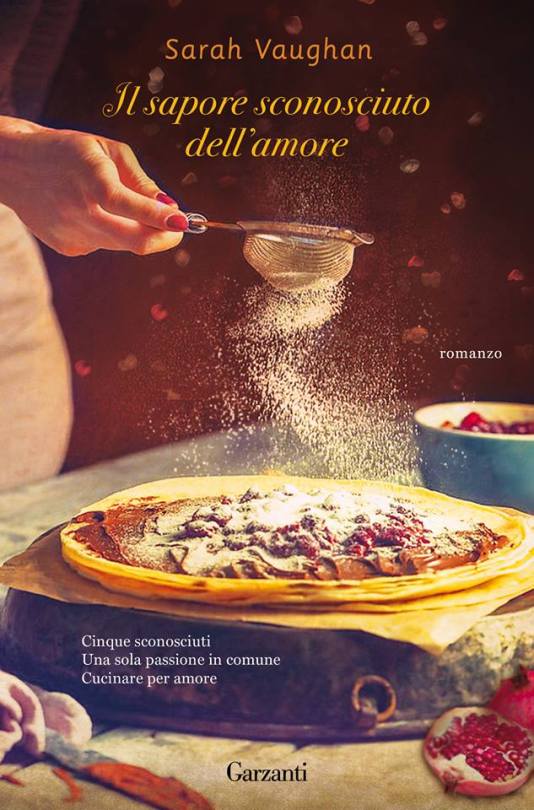 [
3] Your career so far has moved from
Guardian journalist and now to novelist – what are the different challenges of
each kind of writing?
When I first
wrote to my agent, I played up being a journalist. I could meet deadlines and
write to length, I said, and had written every day of my career. The
implication was that of course I
could write a novel. And yet writing a 600-800 word news story based on
research, and with the safety net of other people's knowledge and quotations to
back you up is very different to concocting 100,000 words, and creating such a
psychologically-plausible, immersive, compelling world that you manage not only
to capture but retain your reader's attention.
Writing a news
story brings the challenge of a daily deadline – or deadlines: you might write
three or four stories a day on the Sunday you are the political correspondent
on your paper in the lobby. And there's the need to be accurate, interesting,
informative and exhaustive – or as exhaustive as 600 words allows. There's also
the pressure to be as good as, if not better, than your colleagues on other
papers, and in the office; and it helps, on a broadsheet at least, to be able
to write not just clear and concise but elegant prose.
Writing a novel means
just one deadline, once a year for me, although there will be self-imposed
deadlines, and deadlines if you'd like your agent to see your early notes and
draft/s. But, just as in journalism, you need to be accurate, interesting and
write compelling, elegant prose. There's also the pressure to be as good as
other authors in your genre – better if possible – as well as distinct from
them. Oh, yes, and you have to work that imagination. There's no safety net
meshed with other people's opinions – though including a historical thread, in
my second novel, does provide some support. Writing a novel is a far more
vulnerable, precarious, exposing – but exciting – thing altogether.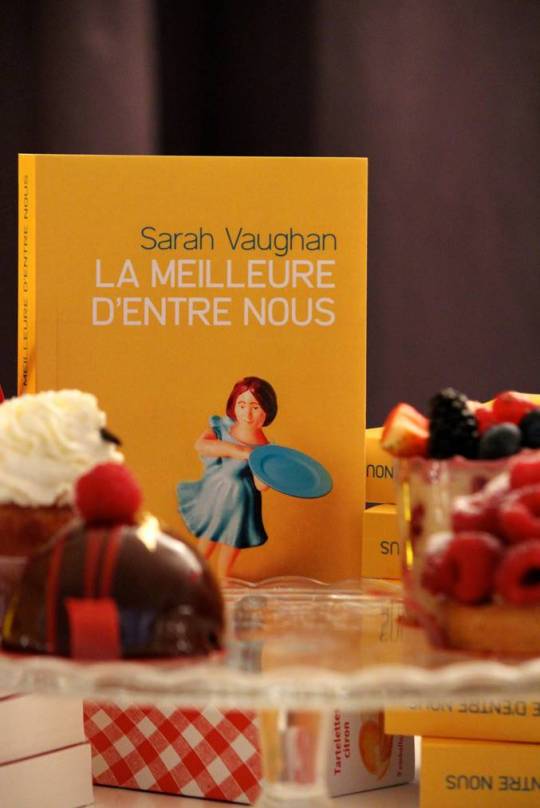 [
4] The English title of this novel – The Art of
Baking Blind – seems to have a range of meanings within the narrative. Can you
explore some of those?
Blind baking, or
baking blind, is a means of creating a perfect pastry case.  As Jenny muses in the novel, it's: "A
technique for ensuring the pastry remains crisp and lightly golden; as delicate
as the food it holds inside. Yet so much can go wrong. The pastry can bubble up
or shrink away from the sides; the filling can seep through the fork pricks;
one baker's light golden is another's undercooked. Despite the best of
intentions, it doesn't always lead to perfection. If she fails to concentrate,
it can be as unpredictable as the rest of life."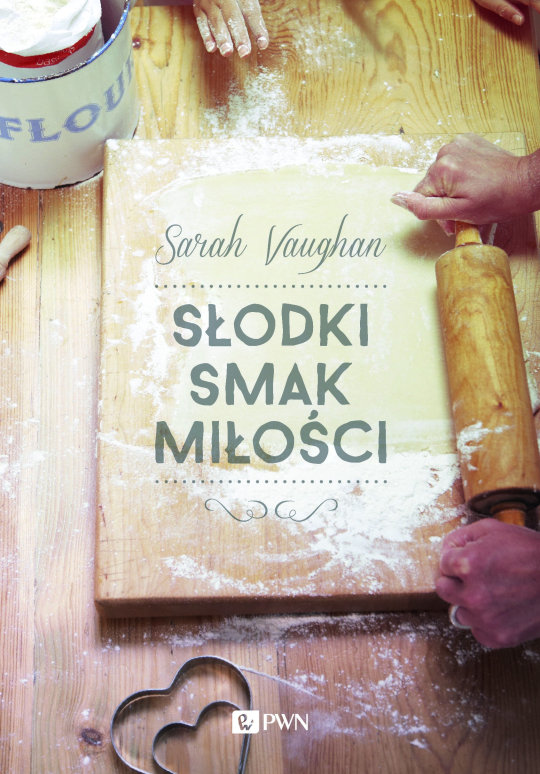 The
impossibility of perfection is a major theme of this novel. Kathleen Eaden, the
1960s baker who inspires the contestants, is perceived as the perfect cook,
wife, and mother – and yet the reality of her life is very different to the public
persona they believe in, and the implication behind her exquisite but sometimes
exacting prose. I also wanted to convey the idea that each of the characters is
struggling with their lives – and failing to attain perfection by quite some
way – and that, to an extent, they are winging it – or negotiating it "blind".
It's all any of us can do. Life is unpredictable, as deaths from cancer, and
husband's affairs, and children's accidents and problematic births – all of
which feature in the novel – repeatedly stress. We bumble along, trying to do
our best. And, of course, there's no art to it.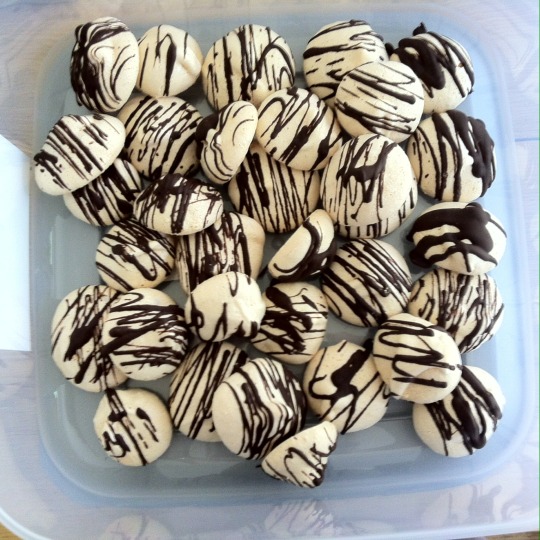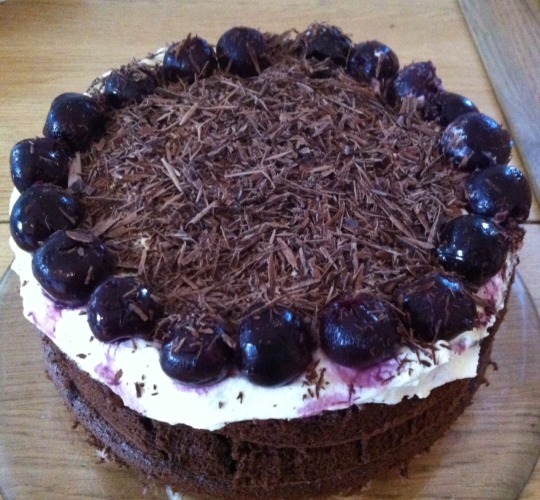 [5] The importance of baking and food has
been explored in some other culinary novels. What do you think about baking as
a metaphor?
Rereading The
Art of Baking Blind in preparation for these questions, and for its US launch,
I was struck by quite how many baking metaphors – and similes – I'd used. So
Jenny, looking at her curdling cake mixture, thinks of the Yeats' epigraph used
at the start of the book – "Things fall apart; the centre cannot hold" – and of
her disintegrating marriage; Kathleen uses gingerbread men to conjure up her
perfect family – and worries about scrunching the baby up; and Karen creates a
childless, angular gingerbread house with shards of caramel glass, and a Baked
Alaska, in keeping with her spiky, chilly  personality. One of the huge pleasures of
writing this book – and I did find it pleasurable – was being able to play with
baking in this way. It's so replete with positive associations – nurture,
sensuousness, love – that it was wonderful to use it to imply this. I was aware
of the need not to be clichéd, or to go over-the-top, however: a fine line to
tread. My next novel is set in north Cornwall, and I find I can't help but use
the setting – the cliffs, the moors, the sea – metaphorically. I am having to
rein it in and keep telling myself: No pathetic fallacy.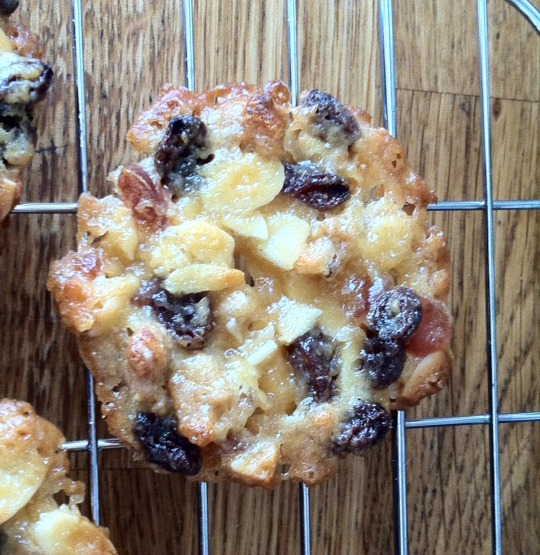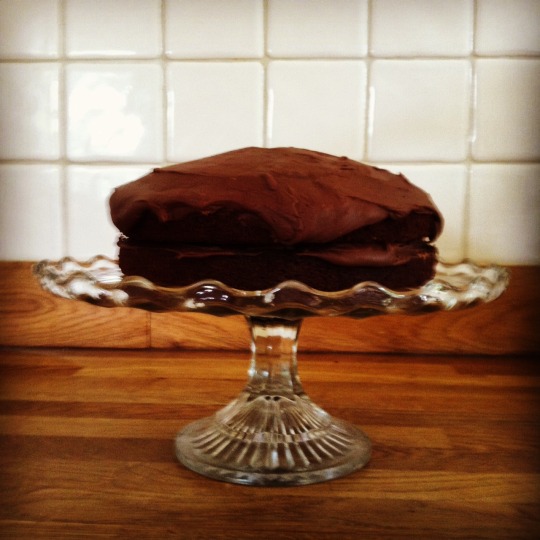 [6] As one who loves to bake cakes, I have
to ask – what are your favourite baking recipes in real life?!
The recipe I continually go back to is the Devil's
Food Cake my mum used to make as our birthday cake, and which I now make for my
children. I wrote about it for the Waterstone's blog and you can find the
recipe, and my piece about it, here: https://www.waterstones.com/blog/tag/the-art-of-baking-blind/ Lemon drizzle cake, Nigella's London
cheesecake and brownies, carrot cake with a mascarpone and lime topping, tarte
au citron, are all frequently baked – hence making their way into the novel. I
have to admit that I have never made a Baked Alaska though I did practice choux
buns and eclairs just so I could describe the process going wrong.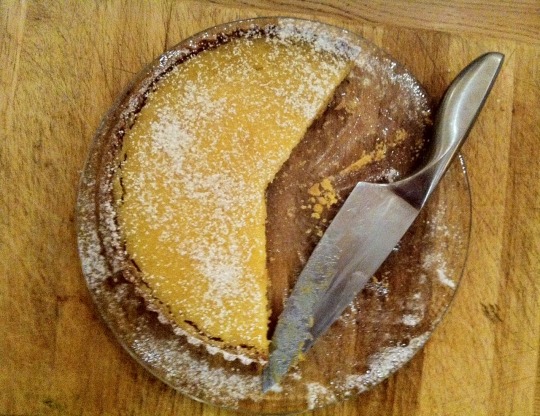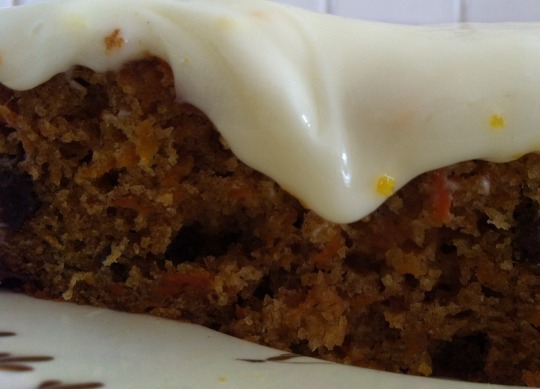 [
7] Can you share something with us of what
you are writing next? And what are your ambitions in your career as a novelist?
My second novel isn't about baking, at
all, but about nurture, identity, refuge, love, motherhood and atonement – and
the strong emotions provoked by a certain place.
It's set on a farm in north Cornwall and
involves a contemporary story and a time-slip one – set seventy years earlier,
in World War Two, when Cornwall was seen as a "place of greater
safety" for evacuees.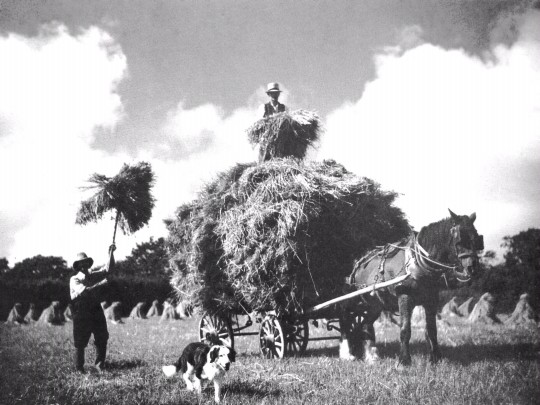 Harvesting at Halgover, Bodmin, two days before the start of WW2.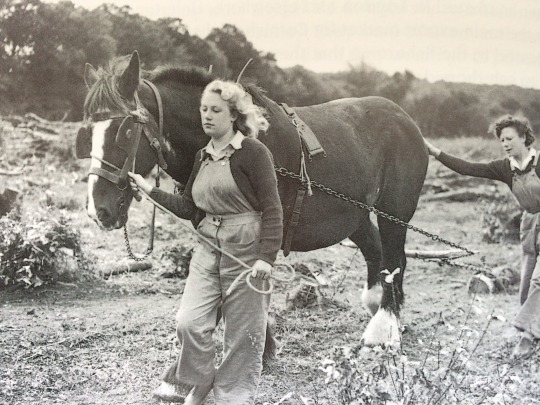 Land army girls at Boyton, 1941.
Although it's proving to be the
archetypal difficult second novel, I'm hugely excited about it. I can't say any
more without risking spoilers but I'm hoping it will be bolder and darker than
my first novel; with the feel closer to the Kathleen Eaden excerpts; and the
past strand, which is poignant and quietly tragic, being resolved in the
present day. It's become incredibly important I get it right because it's evolving
into a very personal novel: a love letter to the spot in north Cornwall where I
holidayed as a child and where I now take my children; and to my Cornish
ancestors. My great grandfather was a Cornish farmer and I want to draw on these
roots and yet depict his harsh world in an unsentimental way.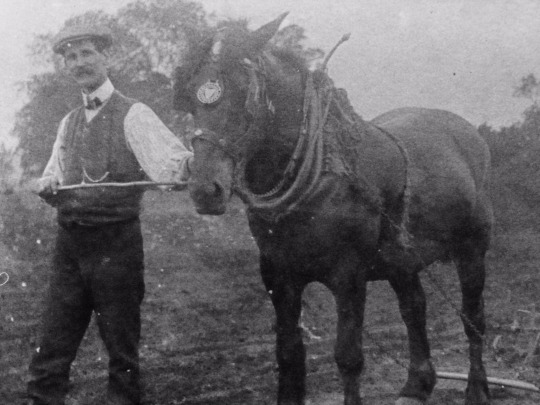 Sarah's Great Grandpa Matthew Jelbert, at his farm, Trewiddle, in Cornwall circa 1920.
Writing it, I've been inspired by Hardy
– who met and married his first wife, Emma, along the north Cornish coast, and
set A Pair of Blue Eyes there; by Daphne du Maurier and her gothic take on the
county; and by novels such as LP Hartley's The Go-Between, with their strong
sense of place. I've done several trips down there to research it – including
one which involved interviewing several 85-year-old farmers – and I'm planning
another. In an ideal world, I'd be living and writing down there.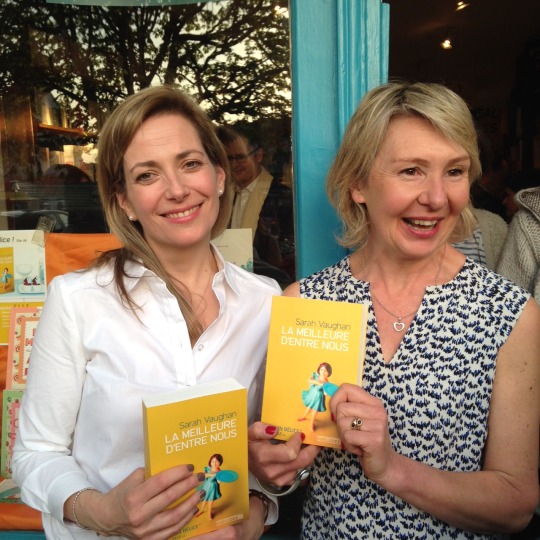 Sarah at her French launch with bookseller & literary critic Nathalie Iris.
As
for my ambitions as a novelist, well, it's less than 18 months since I secured
my two-book book deal in a pre-empt and it still feels incredible. The Art of
Baking Blind is being published in 16 countries, nine in translation; and it's
been wonderful to see the different foreign editions and to imagine it being
read elsewhere. This is the first piece of fiction I've ever written and I want
to improve my writing: making it sharper, more economical and more immersive
while creating compelling, emotive, credible stories that publishers are
willing to back and readers to buy. If I can continue to do that, I don't think
I can ask for any more.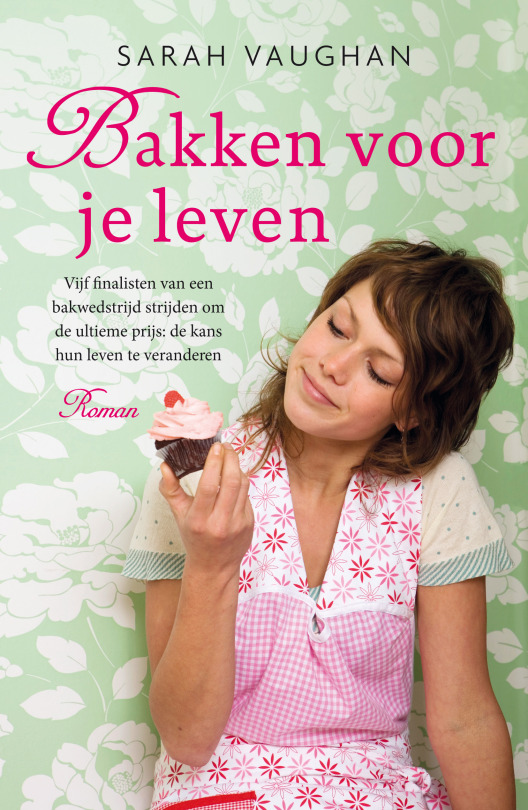 Thanks to Sarah for such detailed, thoughtful and honest answers, all expressed in such elegant prose, my dear! I'm also very grateful to Sarah for the wealth of beautiful images, all provided by her. I wish her all the best for her next novel – which sounds wonderful! – and as a huge fan of everything Cornwall and everything WW2, sounds right up my street.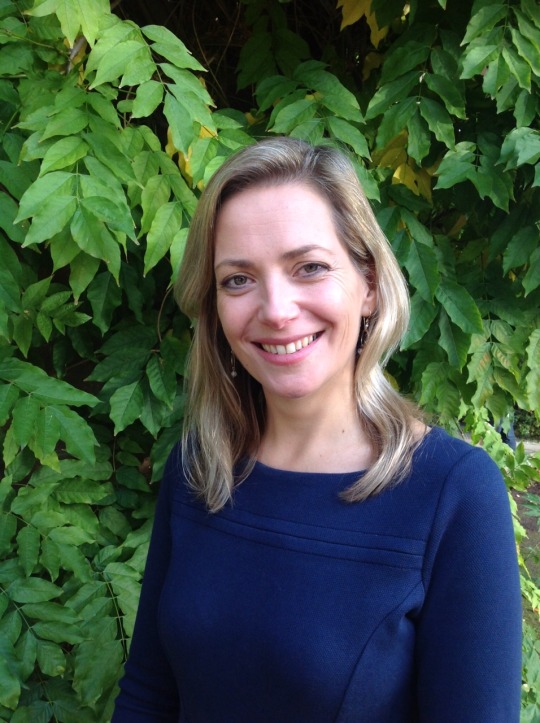 You can find Sarah online here:
https://twitter.com/SVaughanAuthor
http://www.sarahvaughanauthor.com/