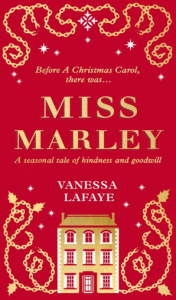 Before A Christmas Carol there was… Miss Marley.
A seasonal tale of kindness and goodwill.
Orphans Clara and Jacob Marley live by their wits, scavenging for scraps in the poorest alleyways of London, in the shadow of the workhouse. Every night, Jake promises his little sister 'tomorrow will be better' and when the chance to escape poverty comes their way, he seizes it despite the terrible price.
And so Jacob Marley is set on a path that leads to his infamous partnership with Ebenezer Scrooge. As Jacob builds a fortress of wealth to keep the world out, only Clara can warn him of the hideous fate that awaits him if he refuses to let love and kindness into his heart…
In Miss Marley, Vanessa Lafaye weaves a spellbinding Dickensian tale of ghosts, goodwill and hope – a perfect prequel to A Christmas Carol.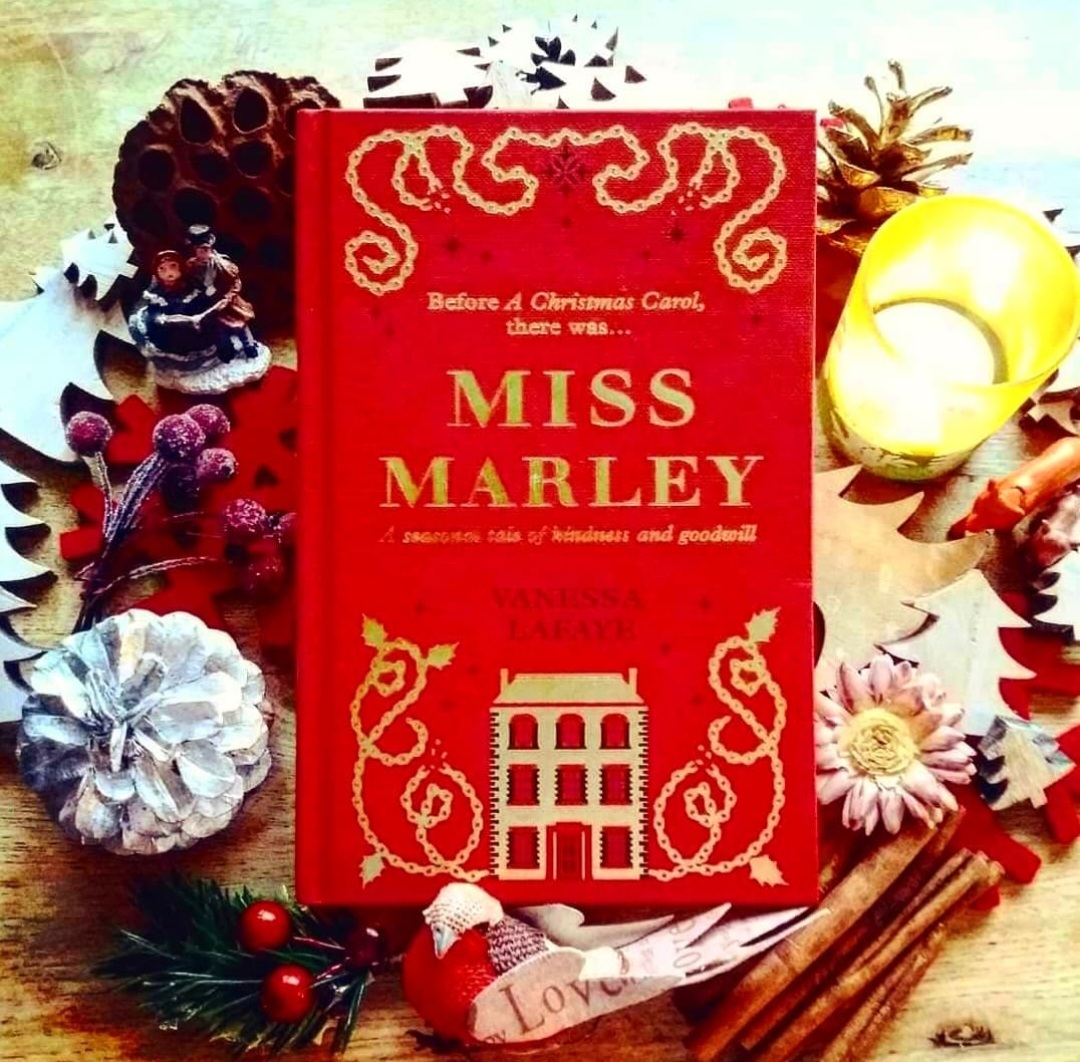 Read about Vanessa's deal to write Miss Marley here.
A charming, finely detailed and beautifully written jaunt through Dickens' London. It's a sense-ridden tale of heartbreak, love, kindness, and avarice. With Lafaye at her finest it's seamlessly finished by Mascull; this book is a total, total joy. – Fionnuala Kearney, author of THE BOOK OF LOVE.
A perfect gem of a book: a luminous depiction of Dickensian England, filled with a profound humanity that is uniquely its own. – Louisa Treger, author of THE LODGER.
Exquisite. – Veronica Henry, author of HOW TO FIND LOVE IN A BOOKSHOP.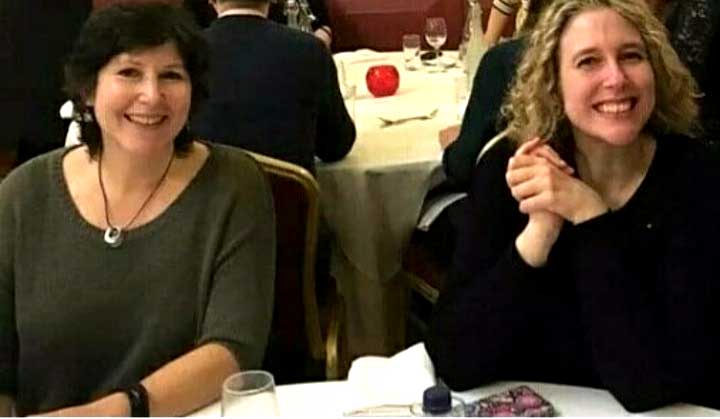 Read more about Vanessa on her blog here.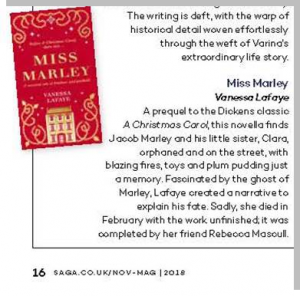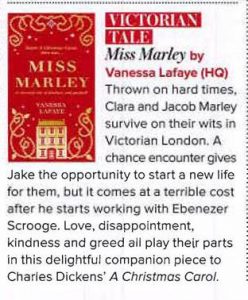 THE STORY BEHIND MISS MARLEY:
I met Vanessa Lafaye through words before I met her in person. We read each other's first novels at the same time and were soon in contact via The Prime Writers on Twitter, genuinely thrilled to find another writer who seemed to share the same preoccupations about history and delight in the same love of language. We also discovered a mutual passion for Dickens. We were part of the marvellous authors' collective The Prime Writers together. For the next few years, we talked on Skype and on the phone and messaged and met up when we could, despite living at other ends of the country. She was smart, funny, wise and caring. She'd talk to me for hours about writing, love and life. She listened and advised. She talked and shared her thoughts. She helped me through some tough times. She was a wonderful friend. The whole time I knew her, she had cancer. It did not define her. She was too full of the wonder of the world to allow that to be so. Not long before she died, she was on a trip of a lifetime around New Zealand. She was messaging me from a ship, writing this book. We were discussing Scrooge's timeline, his apprenticeship, his sister and so forth. I photographed some pages from A Christmas Carol and messaged them to her. We had a great chat about Dickens, as we often did. A short while later, we messaged about the book again. She said she would finish it soon. She said she wanted to talk with me about her next project. We arranged to talk the following week. She died three days later. I never got to have that talk.
When I wrote to her husband, I had no idea what to say. I thought I'd scroll through our old messages to see what we talked about when we first met. The scrolling got stuck and wouldn't load any more. It had stopped at a years old message from V (I always called her V) that said simply, "We should start A Christmas Carol appreciation society!" I had no memory of that conversation. Not long after, V's editor from HarperCollins – Kate Mills – got in touch with me and asked me if I would like to finish writing Miss Marley. Of course, I said yes. It felt absolutely right. Our similar writing styles; our mutual adoration of Mr Dickens (I've recalled since that I mention him in two of my novels!); our discussions while she was writing the book and the fact that I collect copies of A Christmas Carol and I am somewhat obsessed with it – all of this made me feel that it was the right thing to do. I found out I had the blessings of her husband and her other close writer friends. The message about our appreciation society seemed to be a message for me to accept the challenge.
I read through the nine chapters she had already written. I loved her story, her characterisation, her use of choice Victorian details and beautiful language. I printed it out and covered it in notes, annotating for the elements of her style and imagery, her character motifs and plot points. I had a growing sense of where I felt the story should go. At my first meeting with Kate, we looked through V's notes and realised there was very little on the ending. I discussed it with other writer friends of V and we all came to the conclusion that there was no conclusion as such. So, I had to go with my gut and write the ending I felt flowed naturally from the work she had already produced. I drew on our friendship and knowledge of her previous writing, but I didn't overthink it. I let it pour out, as I'd heard V herself had done when she was writing those early chapters against the clock. I wrote chapter ten to the end in five days. It was like an act of channelling. It was exhausting and beautiful. Sometimes I felt as if she were very close by. I will never forget it. I will always be grateful. I hope I did a good job, V.
Rebecca Mascull
June 2018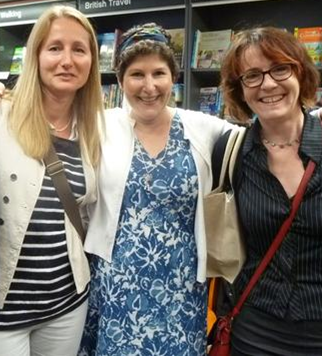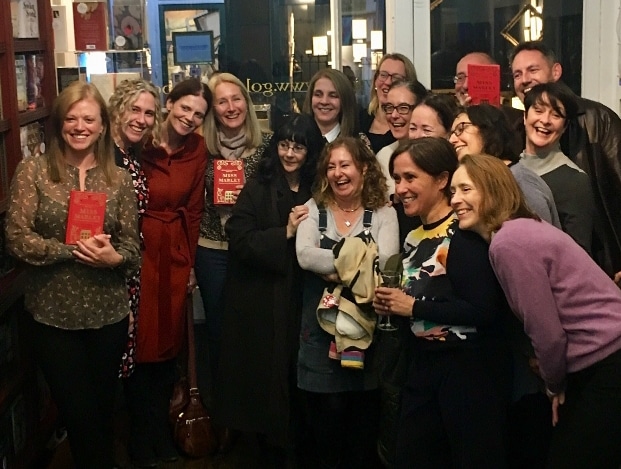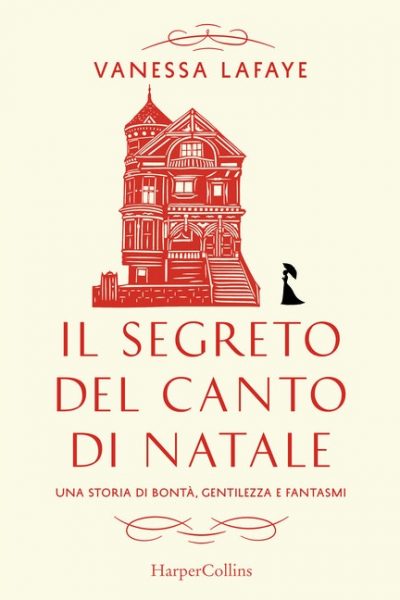 The beautiful cover of the Italian edition of Miss Marley.