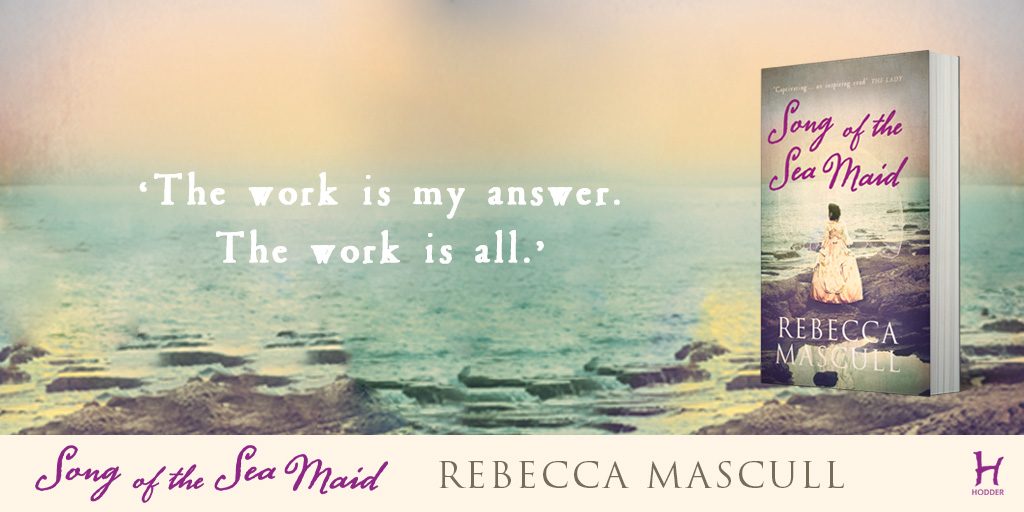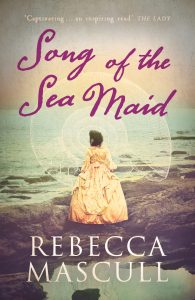 An orphan in a home for the destitute
dreams of being a scientist.
But this is the 18th Century…
and she is a little girl.
As a child living on the streets of London, then in an orphanage, Dawnay Price grows up determined not to let her background stand in the way of her ambitions.
In an era when women rarely travel alone, especially for scientific study, Dawnay sets sail aboard The Prospect to the beautiful Iberian Peninsula. Amid rumours of mermaids in the sparkling waters, she makes some unexpected discoveries, including what it means to fall in love.
Having fought hard against convention, Dawnay is determined to put her career above all else. Yet as war approaches she finds herself divided by feelings she cannot control.
Told in Dawnay's words, this is an unforgettable story about what it takes to achieve your dreams, even when they seem impossible.
LISTEN to the opening of SONG OF THE SEA MAID audiobook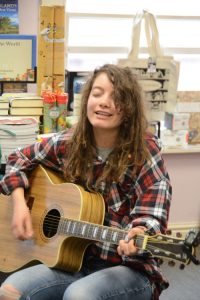 Listen to the first beautiful song written by singer-songwriter Amy Naylor, inspired by her reading of the novel:
Rebecca Mascull's second novel continues to showcase her talent for writing intelligent, impeccably researched, absorbing historical fiction. Dawnay Price – foundling, scientist, feminist – is a wondrous character and I was on the edge of my seat following her fortunes. — Louise Walters, author of Mrs Sinclair's Suitcase
Dawnay Price is something of an 18th century superwoman. Disadvantaged from birth, she has a steely determination to learn and to be her own woman in a society hostile to women with ideas. The novel tracks how she succeeds in life through the combination of a few lucky breaks and sheer strength of character…This novel takes the reader into unfamiliar worlds – mid-18th century London, Lisbon, Minorca, but also the worlds of natural science and maritime warfare. A good taste of 18th century intellectual debate is provided. A fearless thinker, Dawnay puts conventional ideas to the test and bridles against gender expectations. The novel also depicts a time when, since survival was the priority, children may well be loved as individuals, but were equally likely to be regarded as either financial burdens or commodities. The novel raises questions around children's experience and what childhood should be like. Most importantly, though, Song of the Sea Maid is infused with the joy of learning. Readers are reminded that we all have the capacity for wonder and that education should empower people…I revelled in the well written prose and the upbeat, energetic movement of the narrative. – 'We Love This Book' appearing in 'The Bookseller'
A woman's unconventional life choices are at the centre of this captivating historical novel.
Dawnay Price is a foundling who, after being educated by a philanthropist, goes on to become a scientist – rare for a woman in 18th-century Europe. In her mid-teens, Dawnay is told she must abandon her studies to find a husband, but the prospect of marriage and children does not appeal. She sails to Portugal, where she finds an undiscovered civilisation – and the repressed secrets of her own heart. The tale transports us from the slums of London to the tranquillity of the Mediterranean, soon to be disrupted by war. With a plot rich in description, written in a straightforward style that reflects the no-nonsense attitude of its heroine, this is an inspiring read. – The Lady magazine
It felt as if I was reading a work by a modern and accessible Dickens. Song of the Sea Maid is a highly intelligent novel – a feminist text, a scientific text, a philosophical text, a love story and an historical novel. However, above all else it is a fabulous blend of all these genres into a wonderful and hugely satisfying read. Song of the Sea Maid enriches the reader's life. — Linda's Book Bag
This is a beautifully written story, it speaks profoundly, and I know that I am going to go on thinking about it for a very long time . . . I was utterly captivated by Dawnay, by her story, by her experiences. She was – they were – so utterly real, and I was infected by her life and her spirit . . . I loved the heart and soul of this book. — Fleur in Her World
From the heart-breaking days in the orphanage to the series of events which sees her boarding a ship to Portugal, I was with Dawnay all the way . . . The clever weaving of real life historical events, such as the Lisbon earthquake really added to the overall atmosphere and time of the novel.
Quite a discovery! — The Book Trail
A vindication of the pleasures of reading . . . a book which draws the reader in, deceptively making it an easy, page turning journey, and then pounces on the complacent, relaxed reader and swallows them up! — Lady Fancifull
For more images about SONG OF THE SEA MAID, see this Pinterest board here.