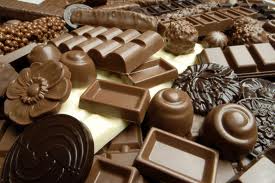 Thanks to the marvellous Rachel Stirling who tagged me for this – you can check out her post here:
http://stirlingwriter.wordpress.com/2014/05/14/the-chocolate-book-challenge/
and why not stay on and check out the rest of her super site.
The idea of this challenge is to liken three of your favourite novels to chocolate bars – dark, milk and white. So here goes:
DARK CHOCOLATE:
I'm not that keen on dark chocolate, but I like it in baking, where it adds a grown-up flavour to cakes and biscuits you don't get from milk choc. So, to find a book that fits, I've chosen one of the darkest and most grown-up books I've ever read:
Jude the Obscure by Thomas Hardy
One of the bravest books ever written, it takes the reader inexorably to its tragic end and it's so compelling, you can't help yourself but follow. Jude's journey from self-educated country boy gazing at the distant spires of Christminster to disillusionment and disaster is stunningly told. Readers trashed Hardy at the time and it caused a general outcry. But I salute him, for daring to tell a story that remains true to its characters and its terrible inevitability. It is an astonishing literary achievement and all the better for taking absolutely no prisoners.
MILK CHOCOLATE:
My favourite, especially Galaxy. So this will have to be one of my favourite novels – but oh, which one to choose? Impossible. So I'm going to choose one which I look forward to reading and find incredibly comforting, just like a bar of chocolate. And that is:
The Camomile Lawn by Mary Wesley
I have to admit to having seen the TV version first – way back in the 90s when it first came out – and loving it. Much later, quite recently in fact, I finally got round to reading the novel. I've read some other Wesley novels too, and they all have this great quality of being so wonderfully readable and yet, there is a bite to all of them, a kind of rather brutal honesty about how selfish some people can be, but there are such good characters in there too, and all of them are very human. I could read Wesley over and over and not get tired of it; just like a big bar of Galaxy.
WHITE CHOCOLATE? NO THANK YOU. INSTEAD…
I really, REALLY dislike white chocolate. It's not even proper chocolate, is it? Yuk. So I honestly can't think of any novel I'd want to compare with it, apart from one I hate. And I try to avoid slagging off novels if I can, as after all, it's someone else's hard work. So I'm going to cheat and choose a different kind of treat, and that's
CADBURY'S CARAMEL:
one of the finest inventions ever created by humankind. And now I have to think of a novel good enough to live up to it. And that novel just has to be:
David Copperfield by Charles Dickens
This is the novel that has everything. From birth, we follow the fortunes of the sweetest boy, from his miserable factory job (just like Dickens himself), through schooling, adolescence, love and loss. It's my kinda novel, in every way; a great, rambling story of a young man's coming of age, where he makes friends and enemies along the way, and learns a hell of a lot and turns out a better, wiser, if somewhat sadder person by the end of it. Some of DIckens's most wonderful characters are here – Uriah Heep, Mr. & Mrs. Micawber, Peggotty, Steerforth, Mr. Creakle and the Murdstones – all in one book! It's just bloody genius, and that's all there is to it.
Thanks for reading, folks.
Next, I'm tagging some lovely writers to continue this fun chocolate nonsense and here they are and all their links:
Kerry Drewery
http://kerrydrewery.tumblr.com/
https://www.facebook.com/KerryDrewery
Antonia Honeywell
https://twitter.com/antonia_writes
http://www.thebookseller.com/category/tags/antonia-honeywell
Martine Bailey
https://twitter.com/MartineBailey
https://www.facebook.com/pages/Martine-Bailey/1455923564626543?ref=stream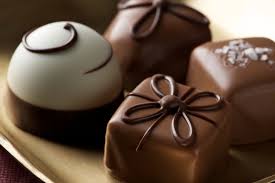 Jeez, I really REALLY fancy some chocolate now…*roots through all the usual places and can only come up with some of that grim Kinder stuff that Poppy has. No thanks, I'm not that desperate…*