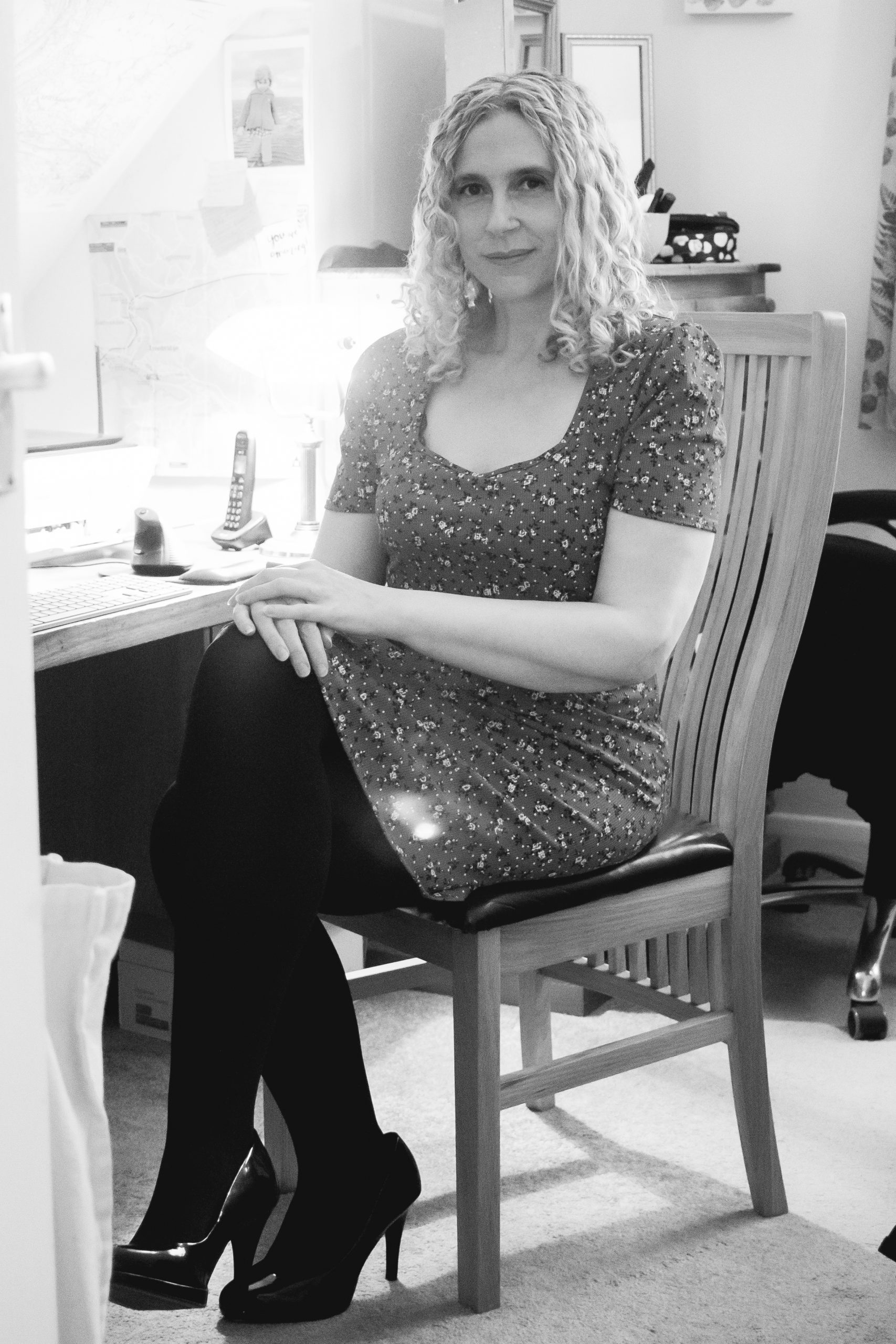 Mollie Walton
Rebecca also writes saga fiction as Mollie Walton.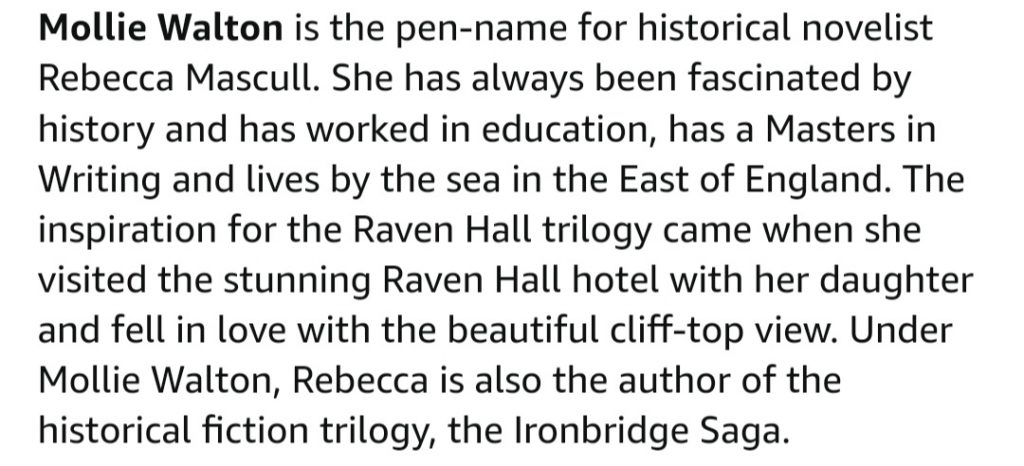 Discover more about the Walton books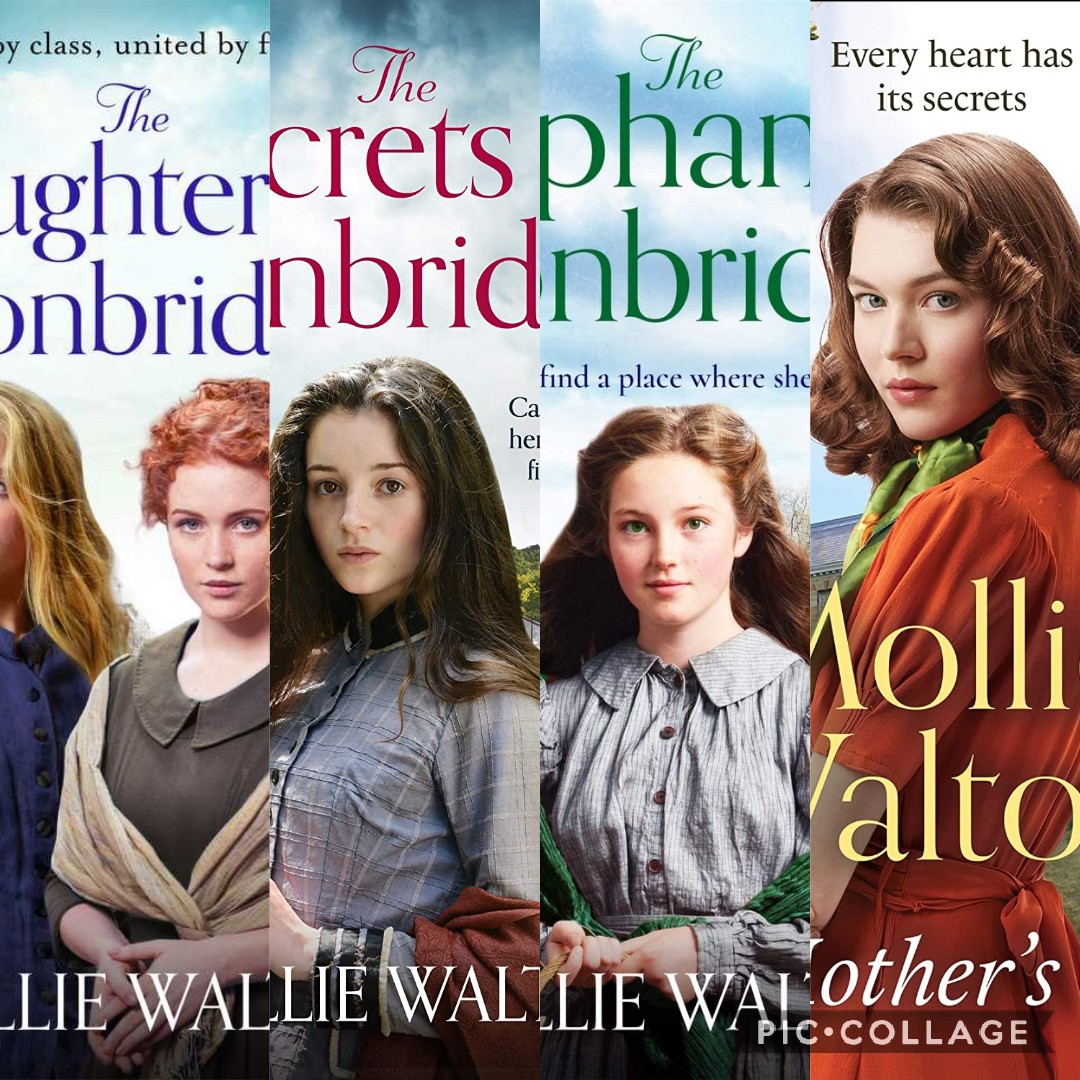 THE IRONBRIDGE TRILOGY– a series set in 19th century Shropshire
in the heart of the industrial revolution,
published by Bonnier Zaffre.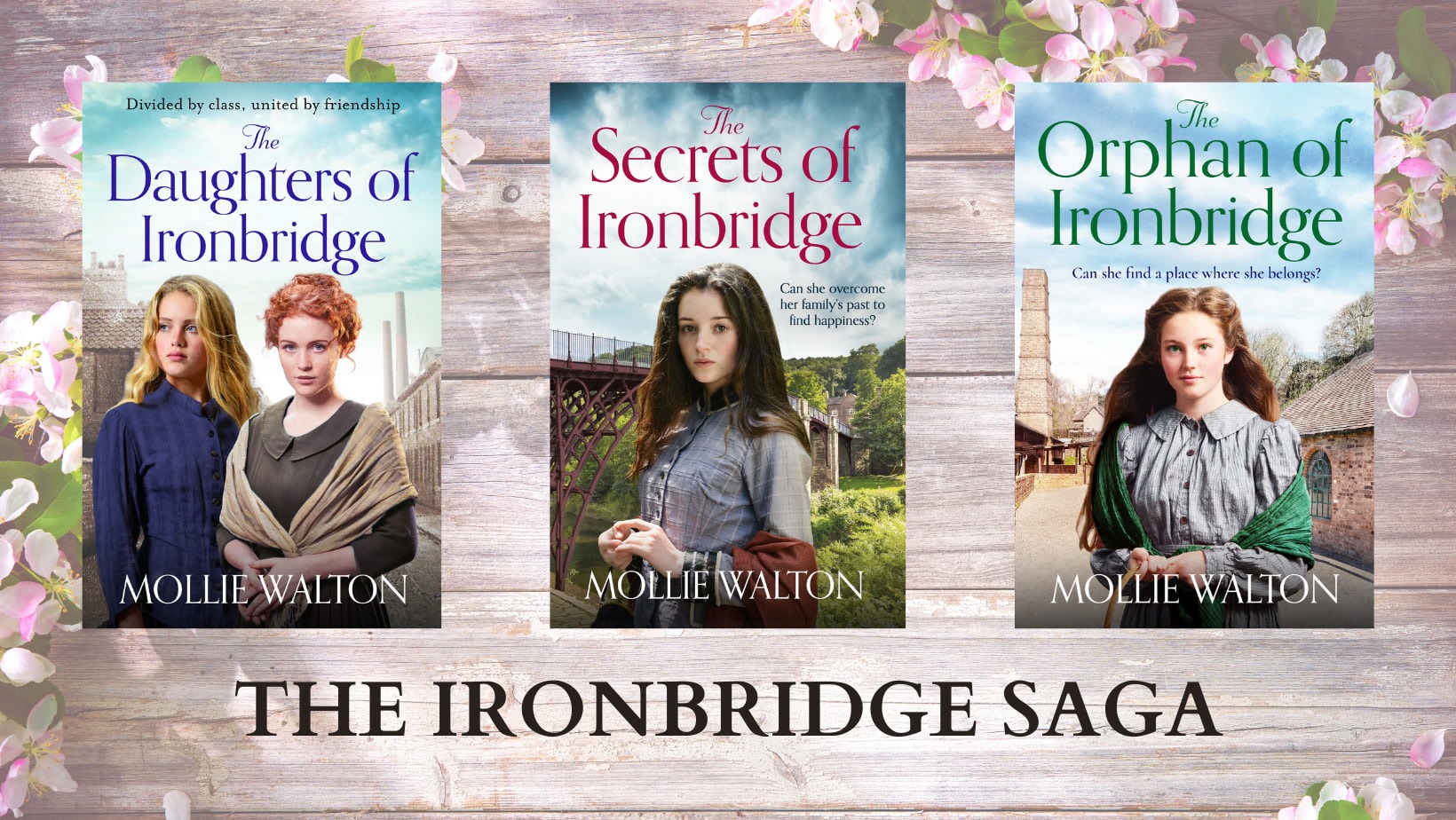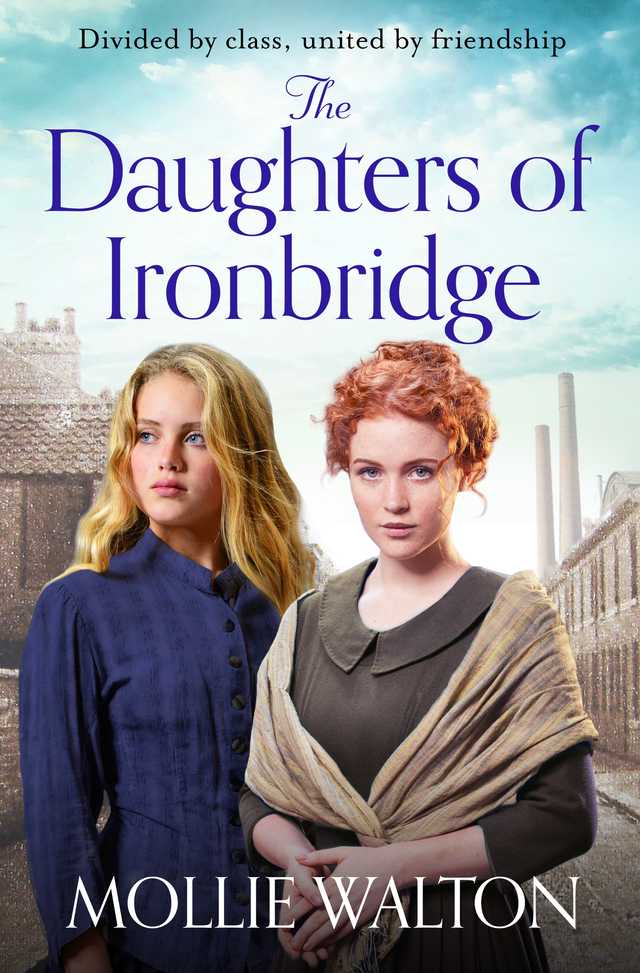 THE DAUGHTERS OF IRONBRIDGE
Together can they overcome hardship, poverty and disaster? Anny Woodvine's family has worked at the ironworks for as long as she can remember. The brightest child in her road and the first in her family to learn to read, Anny has big dreams. The moment she is asked to run messages to the big house, she's ready to grab the opportunity with both hands. Margaret King, only daughter of the King family, is surrounded by privilege and wealth. But behind closed doors all is not what it seems. When Anny arrives, Margaret finds her first ally and friend. Together they plan to change their lives. But as disaster looms over the ironworks and the King House, Margaret and Anny find themselves surrounded by secrets and betrayal. Can they hold true to each other and find a way to overcome their fate? Or are they destined to repeat the mistakes of the past?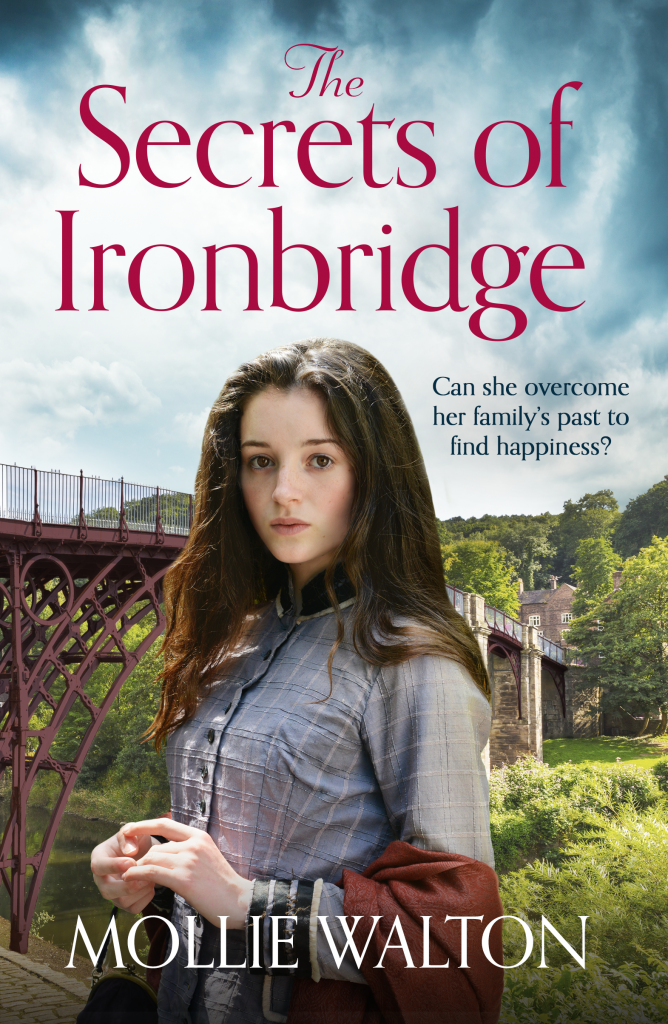 THE SECRETS OF IRONBRIDGE
1850s Shropshire.
Returning to her mother's birthplace at the age of eighteen, Beatrice Ashford encounters a complex family she barely knows. Her great-grandmother Queenie adores her, but the privileged social position of Beatrice's family as masters of the local brickworks begins to make her uncomfortable.
And then she meets Owen Malone: handsome, different, refreshing – and from a class beneath her own. They fall for each other fast, but an old family feud and growing industrial unrest threatens to drive them apart.
Can they overcome their different backgrounds? And can Beatrice make amends for her family's past?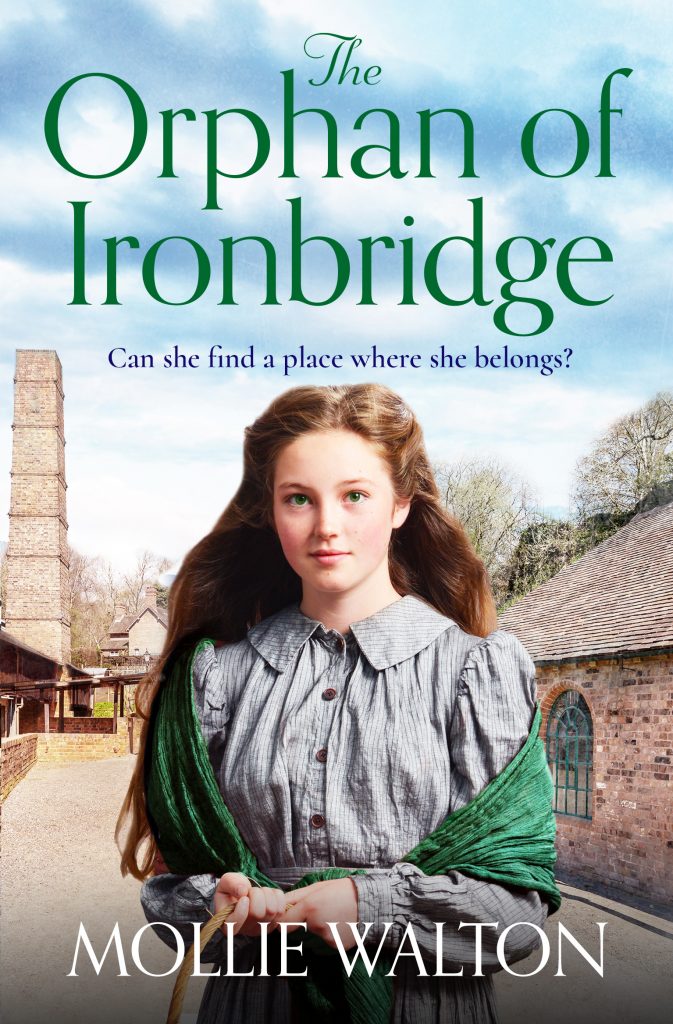 THE ORPHAN OF IRONBRIDGE
Shropshire, 1874.
Hettie Jones has grown up in Ironbridge. She has never known her father and, since her mother's death, has been brought up by the Malone family, who treat her as one of their own. She works as a pit girl at the local coal mines, alongside her childhood playfellow, Evan – although lately, their friendship seems to be blossoming into something more.
But when Queenie King from up at the big house takes a fancy to her, Hettie's life is transformed. Trained first as a lady's maid, and then hurtled into a world of luxury and gentility, Hettie finds her new position difficult to reconcile with her past life and her friends. And with Queenie's daughter-in-law scheming against her, her situation becomes harder still.
Can Hettie really use her new position for good? Can she find a way to bridge the divide between the town's rich and poor?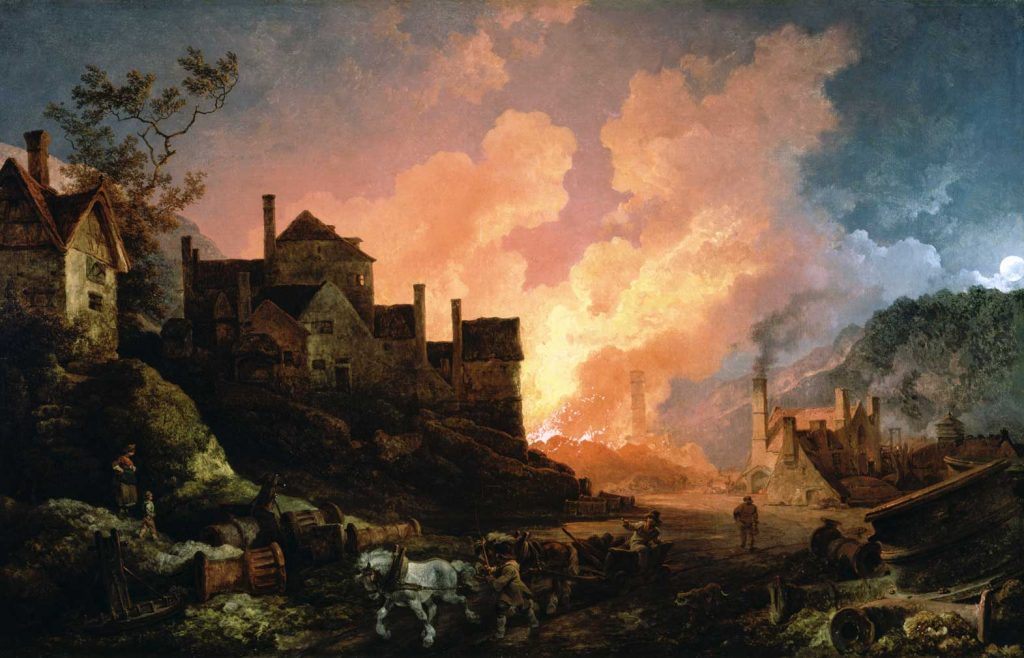 THE RAVEN HALL SAGA – a series set in Ravenscar, North Yorkshire
during World War Two, published by Welbeck.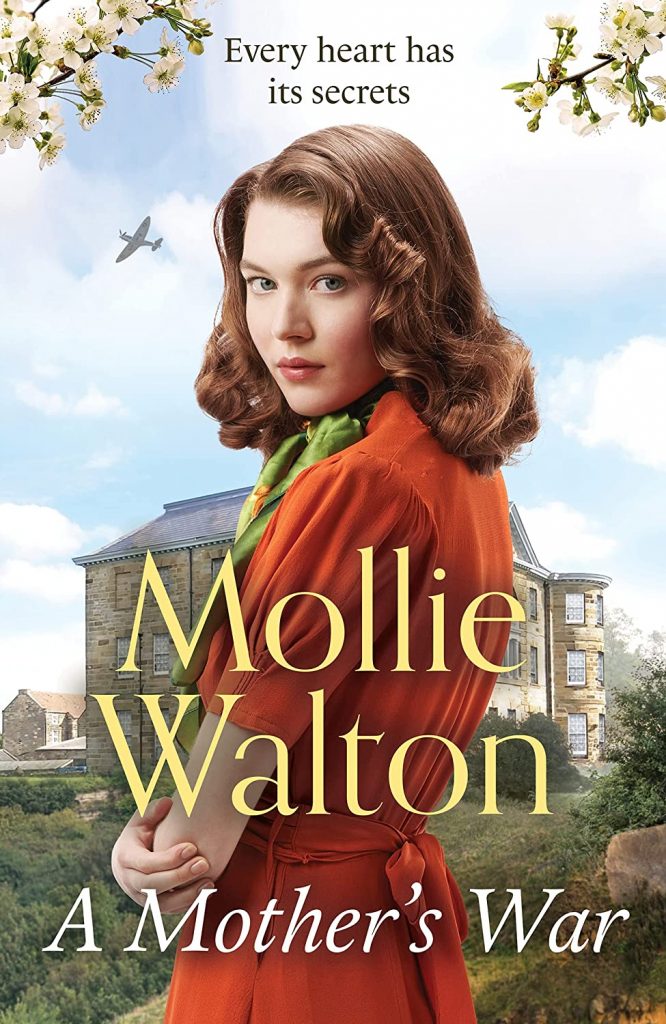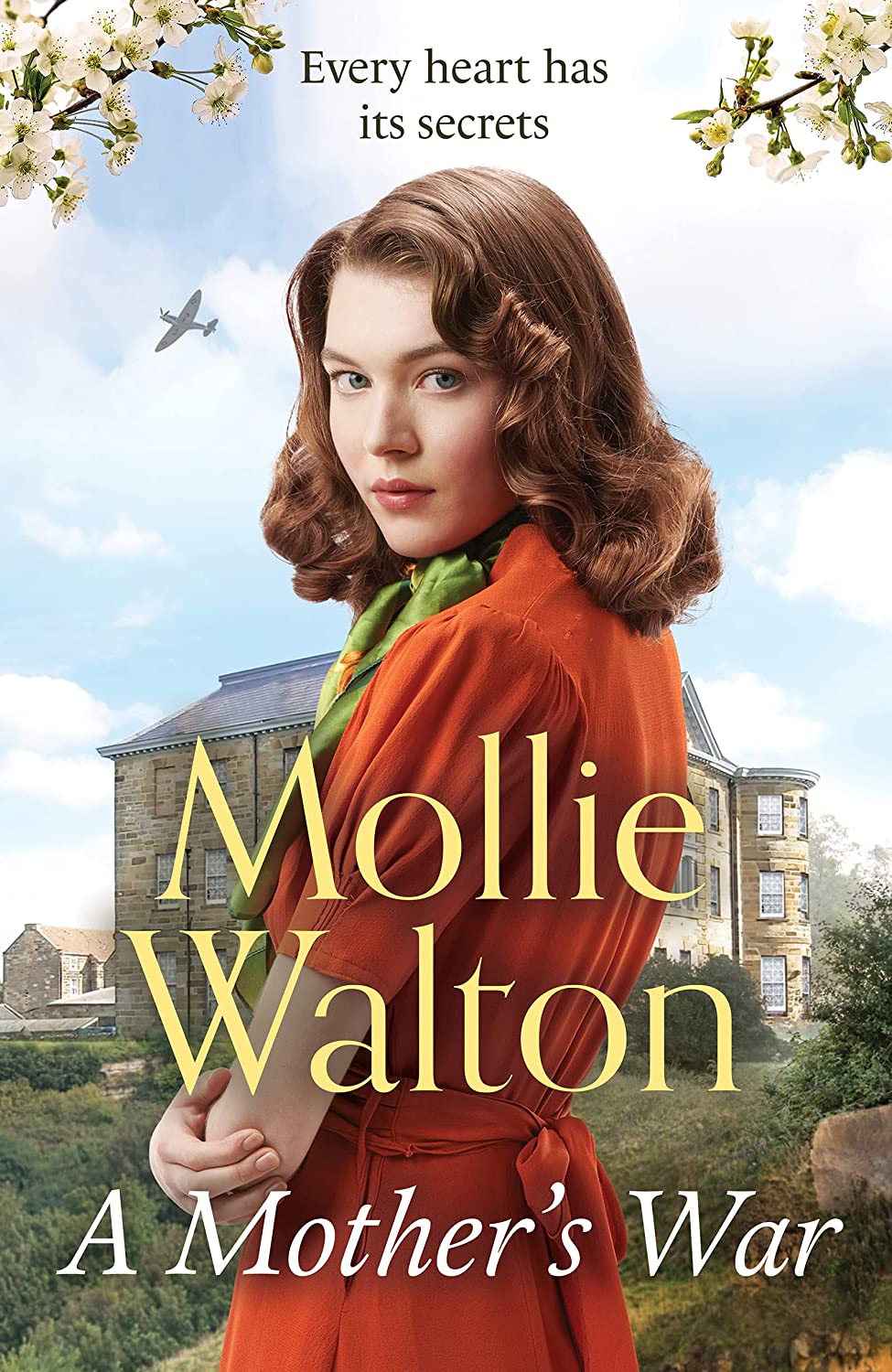 A MOTHER'S WAR
North Yorkshire, September 1939.
Rosina Calvert-Lazenby, the only surviving member of her family and widowed by forty-four, has lived at Raven Hall all her life. With war approaching, Rosina must be strong for her daughters, five confident young women who are thick as thieves.
When the RAF come to stay at Raven Hall, Rosina finds herself intrigued by their charismatic, albeit young, officer. But is there time for love with the war looming and her eldest daughter leaving home?
Grace Calvert-Lazenby, twenty-one years old and newly graduated from Oxford, is determined to live a fuller life. Leaving behind her mother and sisters at home, she joins the Women's Royal Naval Service.
Trading the safety and familiarity of Raven Hall for exhausting drills, difficult training and conflicting acts of secrecy will not be easy. But Grace knows that everyone has a part to play in the war and she is ready for a brave new adventure.
With so much on the line, Rosina and Grace must learn how to push themselves and have the courage to lead those around them into the unknown . . .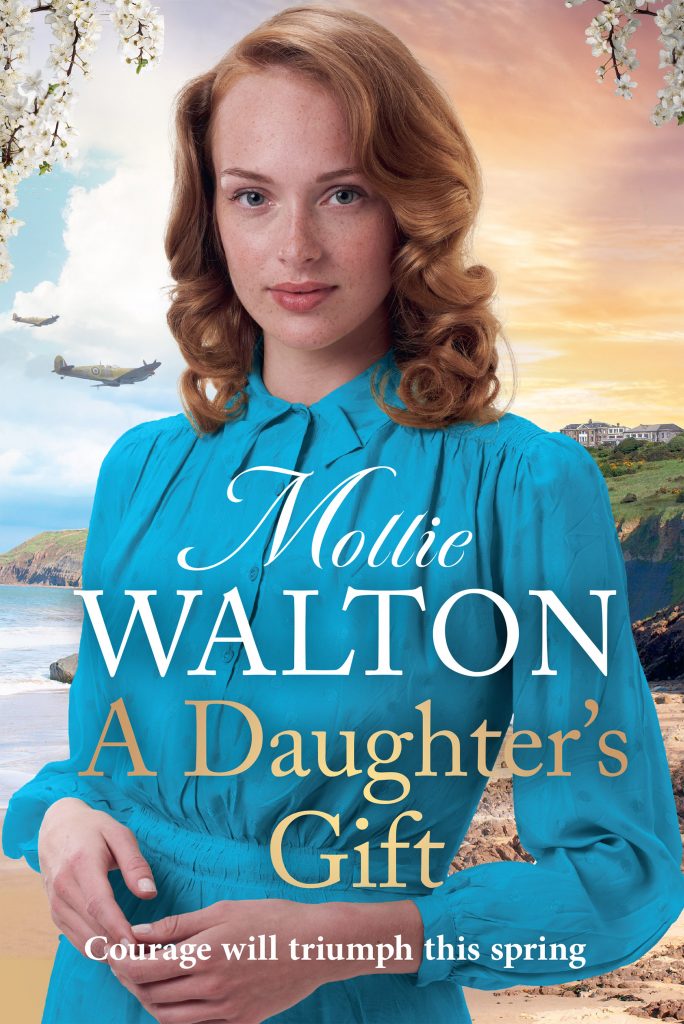 A DAUGHTER'S GIFT
North Yorkshire, September 1940.
It's a year since war was first announced and the dangers are becoming all too real for Rosina Calvert-Lazenby and her courageous daughters. When Raven Hall is requisitioned by the army, Rosina must do all she can to protect her family home from the rowdy troops. After Rosina's burgeoning relationship with young sergeant Harry is interrupted as he's posted abroad, the arrival of an older officer who takes a keen interest in her could also spell trouble…
Meanwhile, Rosina's fearless second daughter, twenty-year-old Evelyn Calvert-Lazenby, decides to join the Auxiliary Fire Service. Determined to help with the Blitz effort in London, she faces extreme danger. Two kind professional firemen, the Bailey brothers, take her under their wing to help protect and guide her. But with the bombings getting worse, there can be no guarantees…
Who will be safe? How can Rosina protect all those she loves? And is love still possible with such high stakes?