I'm beyond thrilled to welcome very famous and all round lovely person Fern Britton to the blog today, for the final day of THE POSTCARD blog tour. As well as all her other accomplishments in broadcasting and for charity, Fern has been writing novels for a while now and her latest is set in beautiful Cornwall again, and why not! You'll see we both share a love for all things Cornish below. In the meantime, here's the blurb for her latest novel:
Secrets. Sisters. The summer that changed everything …
Life in the Cornish village of Pendruggan isn't always picture perfect. Penny Leighton has never told anyone why she's estranged from her mother and sister. For years she's kept her family secrets locked away in her heart, but they've been quietly eating away at her. When an unwelcome visitor blows in, Penny is brought face to face with the past. And a postcard, tucked away in a long-hidden case, holds the truth that could change everything.
Young Ella has come back to the place where she spent a happy childhood with her grandmother. Now she's here to search for everything missing in her life. Taken under Penny's broken wing for the summer, the safe haven of Pendruggan feels like the place for a fresh start. Soon, however, Ella starts to wonder if perhaps her real legacy doesn't lie in the past at all.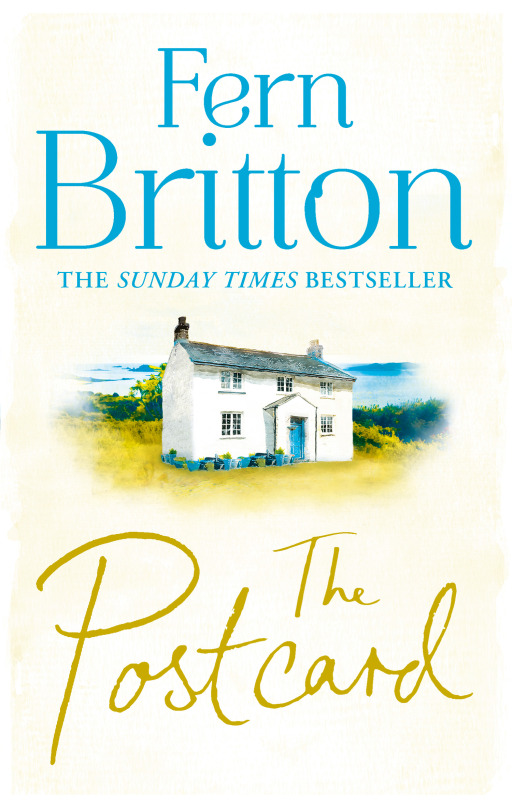 [1]
I read that your publisher HarperCollins approached you to write your first novel, is that right? What was that moment like for you? How did you then begin to work on your ideas for your first novel?
Getting my first book deal with HarperCollins was amazing. I didn't quite believe they had the right person. But I was so well looked after and given the confidence to write my first book New Beginnings. Since then I've written a further 5 books. The newest is The Postcard. I'm always nervous as publication day approaches.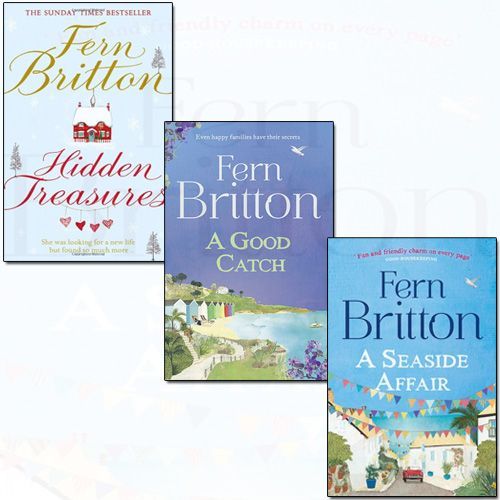 [2]
Tell us about your planning process. How do you develop initial ideas into a plot? Do you use timelines, character profiles, post-it notes on the wall, mood boards etc etc. Or do you find the story comes to you as you write and that you prefer not to plan too much?
I sit at my desk quietly for a day or two and let my mind drift around possible story threads and characters. It may sound silly but I do ask the universe to kindly guide me to the right story. Once I've got it I plan the chapters and get to know all the characters before I start writing.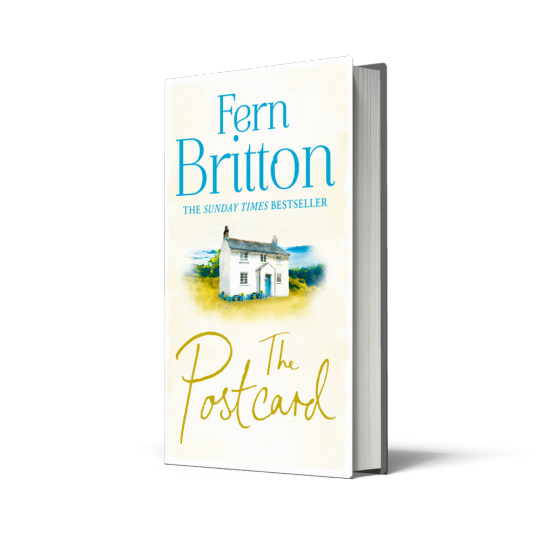 [3]
The beginning of The Postcard and Penny's complex feelings about early motherhood were very familiar to me! Penny really struggles with the overwhelming love yet also the mind-numbing boredom and the guilt of not feeling happy. What drove this decision to focus on aspects of post-natal depression and what did you feel was important to show about this subject?
PND or any depression with or without a new child to care for is horrible. More of us are prepared to discuss it nowadays and there is no shame involved at all. I want people to recognise Penny and her symptoms and if they or anyone else have the same, then please tell someone and get diagnosed. Diagnosis feels good. You are NOT going mad after all.
[4]
What are the contrasts between your life when you're writing and your life when you're broadcasting? What do you like best about both? And is there a downside to either?
When I'm working on television I have to get my roots done and get made up. When I'm writing I don't have to get dressed all day! Best of both worlds right there.
[5]
What would you like your readers to ideally get out of reading your books? And who are you writing for? Yourself or an ideal reader you picture in your mind? (Or your agent and editor?! Or a mixture of all of the above?)
I always have in mind a reader who feels like a best friend. I hope that what I like about my story or characters is what they like too. 
[6]
How was the experience of writing your autobiography and writing your novels different? And which have you enjoyed the most?
The great thing about writing an autobiography is that you know where the story begins and ends! I made the decision to put everything out there and write as truthfully as I could. Quite painful at times but wonderful knowing it was all there. When I started writing fiction, it did feel a bit alien because I am a journalist at heart and want to always check the facts. To make it all up was a liberation!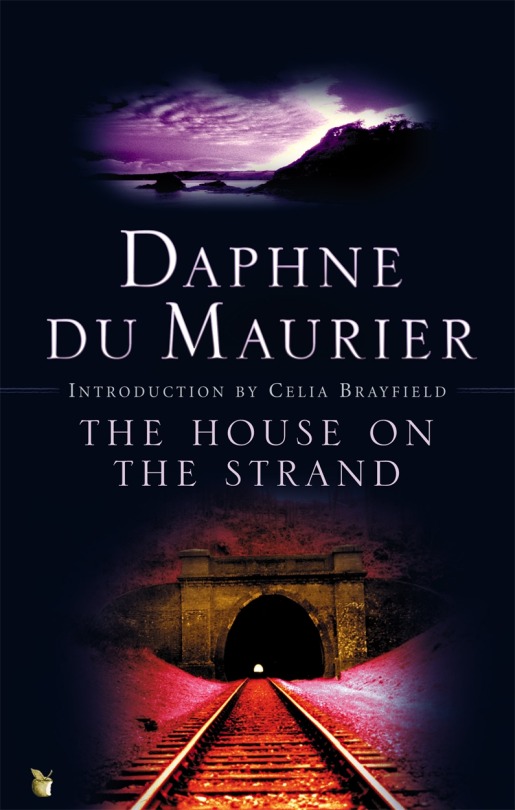 [7]
Being a Cornwall fan, I became ever so slightly obsessed with Daphne du Maurier for a while and read everything by her and about her. Did you do the same? And if not, are there any other books about Cornwall or written by Cornish authors that you love?
Aged 14 onwards I gobbled up Daphne du Maurier. She is a fantastic writer. My favourites are The House On  The Strand, The Scapegoat and Frenchman's Creek.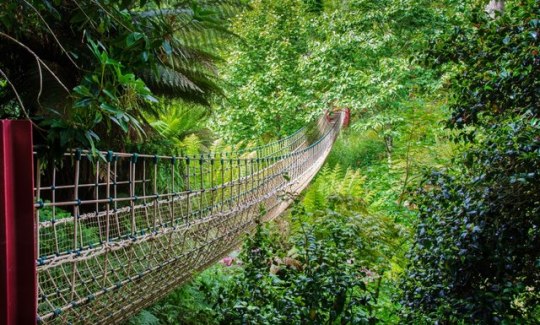 The magical Lost Gardens of Heligan in Cornwall.
[8]
Cornwall is clearly very important to you, not only in your fiction yet also in your life. You've holidayed and then lived and worked there for many years and must know it very well. I've travelled its length too and know parts of it well, having studied at Exeter and travelled there several times since. My favourite places in Cornwall are the Minack Theatre, Bedruthan Steps and the Lost Gardens of Heligan. What are your top 3 sights in Cornwall and why?
Every bit of Cornwall makes me happy but if I had to choose three off the top of my head I'd say The CheeseWring on Bodmin Moor. The view of the Padstow Estuary from the obstacle Golf Café in Padstow and, yes, The Lost Gardens of Heligan.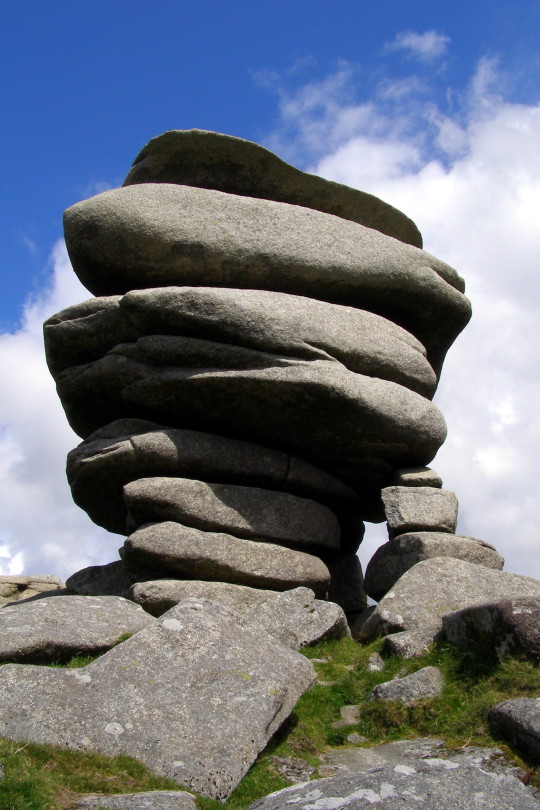 The CheeseWring.
[9]
I used to watch you on Ready Steady Cook every day at 4.30! I loved that show. We even had a go at it ourselves once! Firstly, have you ever had a go at Ready Steady Cook yourself at home and what did you cook? And failing that, tell us about your favourite kind of meal you love to cook (and I mean YOU, Mrs, and not your cheffy husband!).
I would be useless at playing Ready Steady Cook! I am a good family cook but it's not my obsession. I prefer the garden. If pushed though, I do a mean roast lamb with all the trimming and a good Rhubarb Crumble!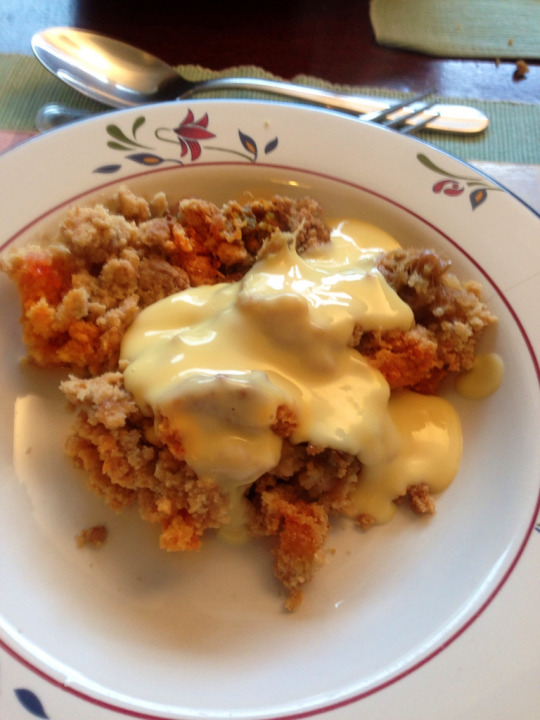 Rhubarb Crumble (not actually Fern's but it looks good, doesn't it…)
[10]
Can you share with us anything about what you're writing next?
My next book is just a little embryo at the moment . I'm toying with the idea of something set in the past. Watch this space ! xxx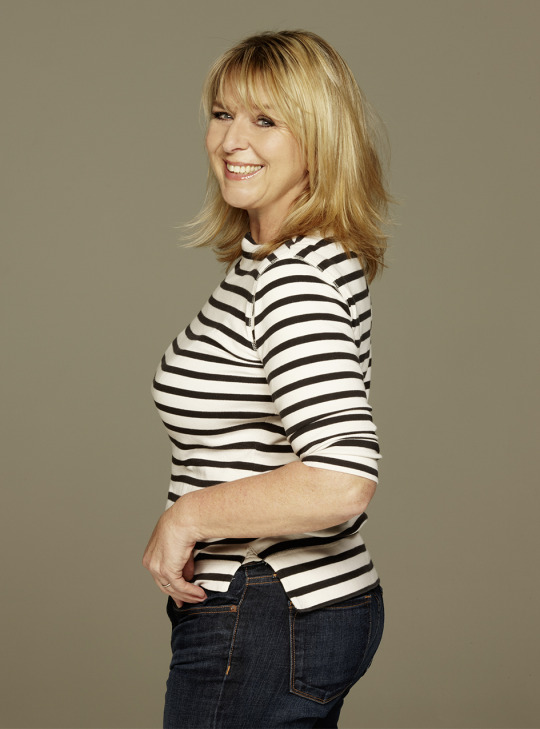 Now, if that doesn't make you want to jump straight on the train to Cornwall, read Fern's latest book and eat rhubarb crumble, I don't know what will…
Huge thanks to Fern for taking time out of her busy life today, to give us an insight into her writing life, her love for Cornwall and her new novel THE POSTCARD. Out now!
You can find out more about Fern online here:
https://twitter.com/Fern_Britton
https://www.facebook.com/officialfernbritton/?fref=ts
and don't forget that you can still find all the blog tour stops on those lovely bloggers' sites. Here's the poster to tell you where to go: