THE WILD AIR is published on May 4th. My third historical novel tells the story of Della Dobbs, Edwardian pilot.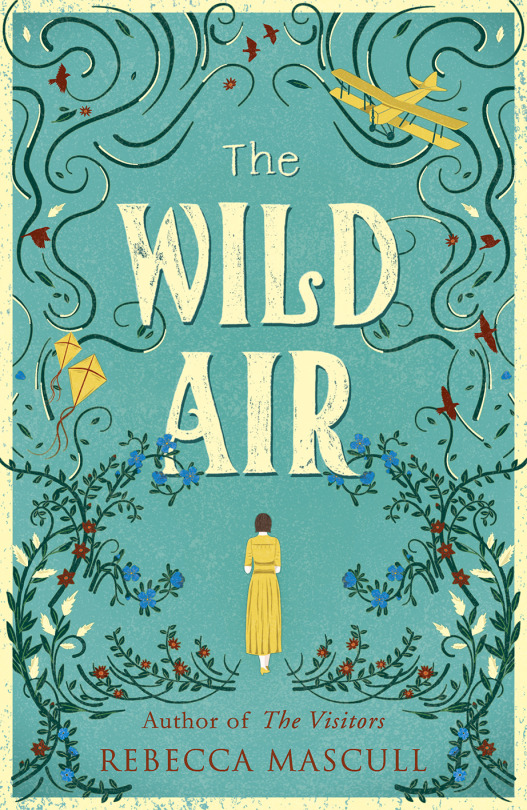 Here's the blurb:
In Edwardian England, aeroplanes are a new, magical invention, while female pilots are rare indeed.
When shy Della Dobbs meets her mother's aunt, her life changes forever. Great Auntie Betty has come home from Kitty Hawk, North Carolina, across whose windswept dunes the Wright Brothers tested their historic flying machines. Della develops a burning ambition to fly and Betty is determined to help her.
But the Great War is coming and it threatens to destroy everything – and everyone – Della loves.
Uplifting and page-turning, THE WILD AIR is a story about love, loss and following your dreams against all odds.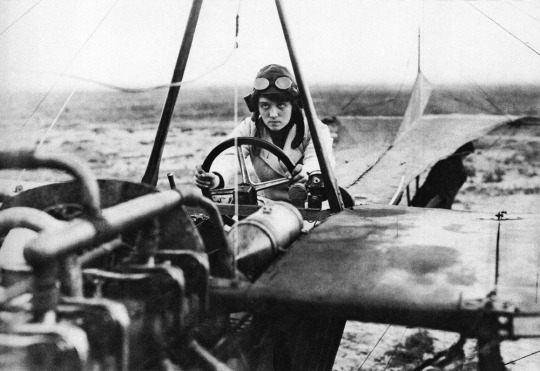 The astonishing determination of real-life German aviatrix, Melli Beese, is shown clearly on her face. She appears as a character in the novel.
To celebrate publication, coming soon are two competitions: there is a Goodreads giveaway, as well as a Facebook competition to win an invitation to the book launch party at Waterstones Piccadilly on May 6th 4-6pm. Keep an eye on all my social media to find out more soon… (Links below)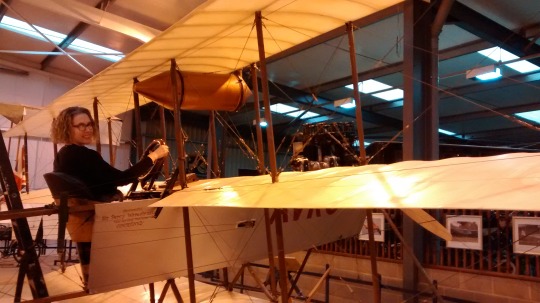 This is me sitting in an Avro Triplane during my research at the amazing Shuttleworth Collection in Bedfordshire.
The book already has some great reviews on Goodreads & Amazon, as well as some super reviews by bloggers and in print, such as this from Saga Magazine: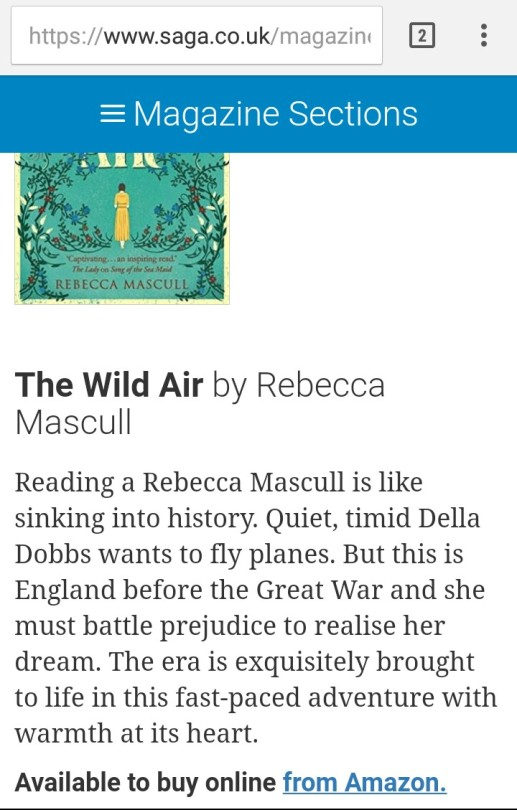 As ever with my novels, I spent a lot of time researching, including my favourite bit: going flying in a light aircraft! It was a wonderful experience that I can truly say changed my life. A huge thanks to pilot Rob Millinship for making it happen.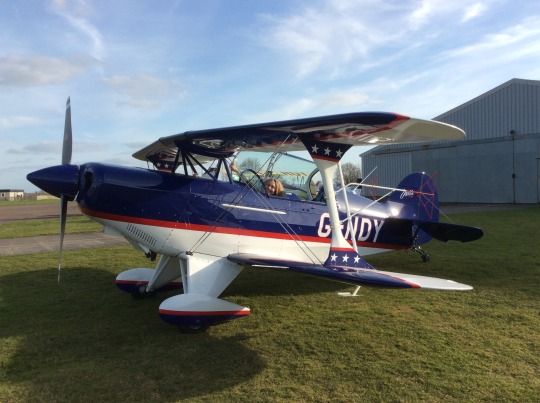 After my flight in Rob's beautiful aerobatic plane, the Pitts Special. What a day!
You can preorder the book on Amazon, Waterstones, Hive and at all good bookshops. Get in touch with me via Twitter, Facebook & Instagram. It's also available as an e-book and an audio book.
Let me know what you think of the book! Hope you enjoy. 🙂