I'm delighted this morning to welcome Hannah Beckerman to the blog, with a discussion of her heart-rending debut novel, THE DEAD WIFE'S HANDBOOK, a very moving read where recently deceased Rachel is able to watch her family from above, unable to intervene and yet privy to the aftermath of her death. The story deals with the subject of grief from many angles as we watch the range of family members, friends and new relationships develop as time passes, as well as Rachel's own journey.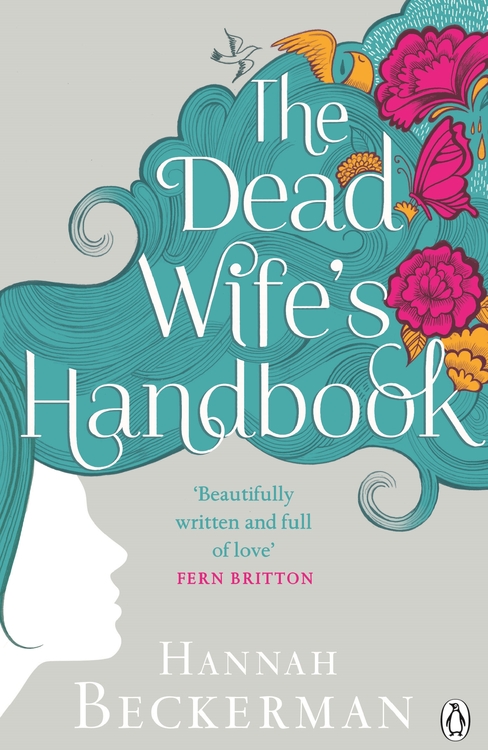 [1]
Can you remember the exact moment the
idea for this novel first came to you? 
I can actually! I was having lunch with a
friend and she was talking about her ex-husband remarrying and how vulnerable
it made her feel: how she feared that her ex would share all her secrets with
his new wife, and how she had no control at all over which parts of her and
their life he chose to reveal. It got me thinking about how many of us probably
feel that to differing degrees when a relationship – or even a friendship –
breaks down; that there are probably things we'd rather weren't shared beyond
the person in whom we'd confided. The more I thought about it, the more it
niggled away at me until I started thinking about the most extreme versions of
that predicament: what if you were dead and could see / hear what was being
said about you but had absolutely no power to intervene. Thus the idea of the
dead wife came into being.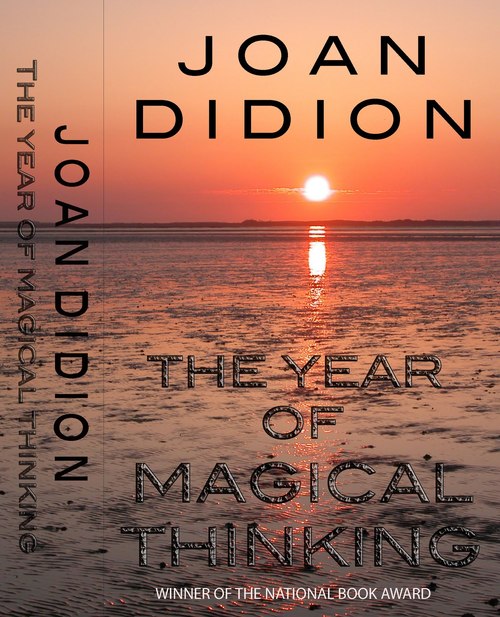 [2]
How did your research into grief, death
and dying influence the writing of this book?
Research was hugely influential when I was
writing The Dead Wife's Handbook. I
wanted to understand grief from as many different perspectives as possible so
that the range of responses my characters had went some way to conveying the
complexity of the grieving process. I read a lot of memoirs about grief, not
least Joan Didion's breathtaking The Year
of Magical Thinking and CS Lewis' A
Grief Observed both of which are raw and honest but completely different in
their emotional reactions. I've studied and read a lot of psychoanalytic theory
over the past couple of decades, so I read a lot of psychotherapeutic books on
grief and death: Irvin D Yalom's hugely inspiring Staring at the Sun, Darian Leader's The New Black: Mourning,
Melancholia and Depression and of course Freud's Mourning and Melancholia.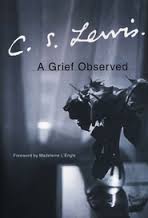 [3] H
ow did you come up with the idea of how to structure the book under the
different headings of Shock, Denial, Anger etc?
I was already aware of Elisabeth
Kubler-Ross's seminal work On Death and
Dying, in which she proposes the theory of the five stages of grief, and I
knew that various psychologists since have added another two stages (albeit
most of them can't agree what those two additional stages should be!) So as
soon as I began thinking of a story told from the point of view of a dead
person, I immediately thought about structuring the narrative according to the
Kubler-Ross model.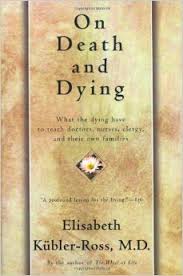 [4]
It's very interesting watching the
progress of each character and how they come to terms with their grief. Did you
plan out timelines and an arc for each character or did it come more
organically than that?
Because of the way the book's structured –
the seven stages of grief as discussed above – I had a given framework for each
of the characters. Obviously their emotions – whether shock or denial, anger or
bargaining – were expressed in different ways, with different objectives and
motivations – but it meant that there was a clear emotional trajectory for each
character from the outset.

[5]
Did you start this book before you
became a mother? And were you finishing/editing it after you did? How did
becoming a mother change you as a writer?
I did start the book before becoming a
mother, although it's now seen me through every stage of the maternal process!
I came up with the idea and wrote the structure and the first chapter nearly
four years ago now. But most of the book was written while I was pregnant with
my daughter in 2012 (often lying in bed while trying – and often failing – to
ignore the effects of all-day morning sickness!) I delivered the final draft to
my agent a month before I was due to give birth, and he sold it two weeks
before my daughter was born. But then my editor's revisions and the copy edits
were done when she was about six months old. So there's been a rather strange
but lovely parallel in the birth of my daughter and the birth of this book!
I definitely think, looking back, that my
raging pregnancy hormones helped the emotional intensity of the novel (I did a
lot of crying while I was writing it and I'll never know whether it was the
writing or the pregnancy that made me weep so much. I suspect a bit of both). 
Once I was revising the manuscript, after my
daughter was born, there were some things I changed because it was only then I
realised quite how powerful and all-consuming those maternal feelings can be.
So there were emotional responses of both Rachel's and Celia's that I changed
when I was doing my final revisions, that I'd never have been attuned to had I
not recently become a mother myself.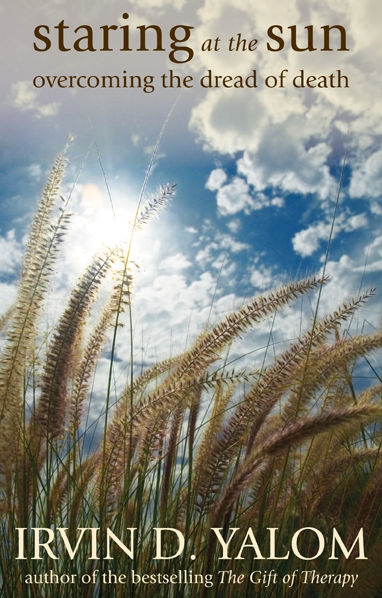 [6]
Without revealing too much of the plot,
I felt a hint of Daphne Du Maurier's 'Rebecca' in the birthday cake scene (and
perhaps the husband being called Max..!) Does that make any sense to you?! If
so, could you expand on that? What writers/books have influenced you in writing
this book, or as a writer in general?
Top marks, Rebecca! You're the first person
ever to clock that reference in the birthday cake scene. It was very deliberate
and I've felt rather disappointed that no-one else has remarked on it to date
so I'm delighted you have!
Max, however, wasn't a reference to Rebecca (well, not consciously at
least). Max just popped into my head fully formed – and definitely as a Max –
from the very beginning. I think he's much too heart-on-sleeve to be like Du
Maurier's Max. And I definitely don't see him having a moustache like Laurence
Olivier in Hitchcock's film!
In terms of other influences, I guess
everything you ever read (and I've always been a voracious reader) influences
you in some way or another, whether for good or for bad. But I'm conscious that
when I'm writing there are certain authors whose books I'll read – sometimes I
even save up new books by favourite authors or re-read favourite titles when
I'm in the midst of writing. They're all authors whose brilliance I'll never
come close to replicating in a million years, but whose use of language is such
that it somehow helps me find my own voice and my own rhythm and I think helps
that voice be as smooth and authentic as it can be. So writers like Maggie
O'Farrell, Jane Smiley, Sarah Waters, Nicole Krauss. And more recently, new
authors like Anna Hope, Carys Bray, Kate Hamer – what all these writers share
is a beautiful command of language, an ability to write a sentence you want to
read over and over, and an impressive insight into human relationships.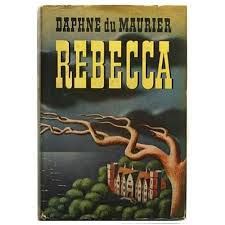 [7]
Please tell us about your project
#ReviewWomen2015.
#ReviewWomen2015 is, very simply, about
trying to get coverage in the national press for a wider range of fiction by
women. Commercial fiction by women is now the only genre that doesn't get
reviewed in the broadsheets. Crime, psychological thrillers, sci-fi and fantasy
all get decent coverage. As do any genres of novels written by men (even novels
which, if written by women, would be sneered at as unworthy). I'd simply like
to see that balance redressed, to see reviews of commercial fiction in
'serious' publications. It's 2015 and publishing / book-selling / book
reviewing really shouldn't be entrenched in such endemic sexism any longer.
Click here to read more by Hannah about #ReadWomen2015:
http://www.huffingtonpost.co.uk/hannah-beckerman/reviewwomen2015-its-time-_b_6544206.html
[8]
Could you share with us a little of what
you're working on next?
Without wanting to sound crazy, I never talk
about what I'm working on until it's ready to be released into the world. It's
as true for a piece of journalism or a Huffington Post blog as it is for short
stories or novels. I'm not sure whether it's being secretive or superstitious –
I just always feel until something's out in the world it's not quite real. But
I promise to tell you as soon as there's something that's on the verge of being
real!
Thanks to Hannah for such honest and interesting answers, that give us a fascinating insight into this book. You can find Hannah on social media here:
https://twitter.com/hannahbeckerman 
and her website here:
http://www.hannahbeckerman.com/